SUNSAY supplied and installed a 40 Tray 3D convection refrigeration dryer to Dak Lak for Phu Nong – Buon Don Agricultural Cooperative
This is a modern equipment, including 40 drying trays and 2 attached trays, the machine has a capacity of 200 kg / 1 drying batch.
After receiving and handing over the 40 trays 3D convection refrigeration dryer, guided by the SUNSAY dryer technical team to install and operate the machine, the customer tried to dry batches of products such as bananas, melons, etc. products keep their beautiful color, taste and quality without loss and satisfy customers.
The representative of Phu Nong – Buon Don Agricultural Cooperative highly appreciated the professionalism and dedication of SUNSAY's staff and technicians, as well as SUNSAY's refrigeration equipment, which created value to raise the level of agriculture. Vietnamese products.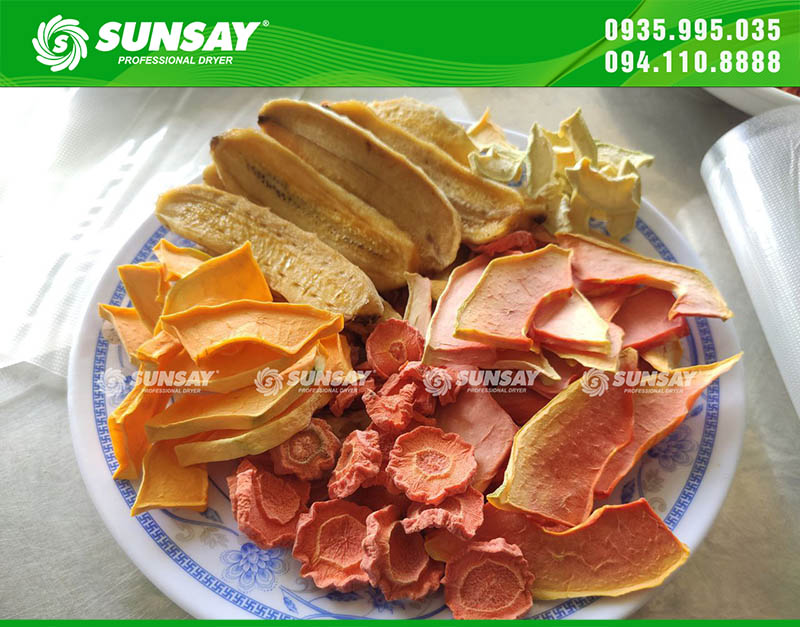 For any need for advice, quotation of SUNSAY food dryers and dryers, customers can contact Tel (Zalo): +84 94 110 8888 we will support in the most detailed way.