GREEN MECH is a company that sells high quality and reputable wood crushers in the market today, which is highly appreciated by many customers. Wood crusher is an indispensable tool in today's factories to optimize the amount of waste as well as save the maximum cost to pay. Along with suitable wood crusher products, the company providing wood crushers is also a matter of great concern to factories. Let's find out in the article below.
What is the use of wood crusher?
What is the use of the wood crusher product is what many people wonder when choosing this product. Especially with new wood production facilities appearing on the market and applying modern technology to wood grinding. Understanding the use of this product will help you be able to use it most effectively. The wood crusher on the market is mainly used to process peeled boards, wooden bars, metal bars, small wooden bars, wood board … into wood chips, shavings or sawdust.
The finished product of the wood crusher can be used as fertilizer for agriculture, as a planting material or as a very effective biological cushion for livestock. It can be said that this is one of the outstanding uses and advantages when you use a wood crusher to meet the different requirements of users in all different fields.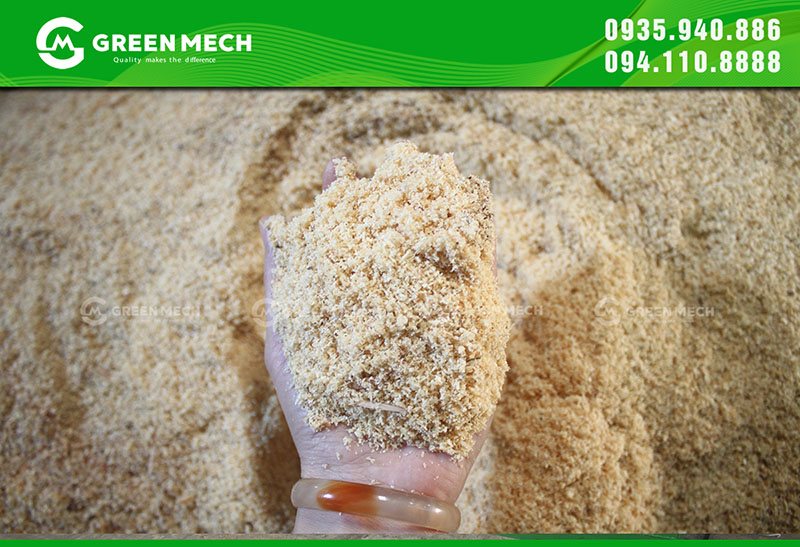 In addition, the finished product of the wood crusher is also used very successfully when making ultra-light bricks in construction, its volume is only of that of normal bricks, which is highly expected by experts because of its high strength. High durability and extremely effective fire resistance. This product is now offered by many companies selling wood crushers in the market with diverse products in terms of type, capacity and price.
Moreover, the wood crusher helps to reduce most of the waste burden of the factories, providing a significant source of revenue by selling the finished products that the wood crusher processes. For large-scale production and business establishments, this is the most economical and safe solution for all users. 
The company that sells the most prestigious wood crusher in the market today
GREEN MECH is the leading reputable seller of wood crusher in the country. Not only diverse in capacity and price, Green Mech is also at the forefront of the quality and service that the company brings to customers every time they trust the experience. Let's take a look at the characteristics and structure of wood crusher products from this company to better understand:
Features of GREEN MECH wood crusher:
The GREEN MECH wood crusher product is a suggestion for large-scale production facilities on the market today. This is one of the machines with many outstanding advantages with impressive design, effective use quality. Specifically, the GREEN MECH wood crusher has the following characteristics.
Crusher directly from wood to sawdust, can be wood bars, logs, dominoes

High quality, smooth sawdust

The machine is neatly designed, balanced, easy to move

Use up to 30% more energy-saving than other models on the market

The machine is designed and manufactured according to Korean technology, each machine has its own profile, which can be changed according to customer requirements.
Structure of GREEN MECH wood crusher
GREEN MECH wood crusher products have the following specific structural features:
Feed Conveyor

Chassis

Engine

Electrical cabinets and control panels

Crushing barrel, crushing batch

Hydraulic power pack

Finished product outlet
Advantages of GREEN MECH wood crusher
It is not by chance that this product is popular in the market, GREEN MECH wood crusher possesses many outstanding advantages. Some of the advantages include the following:
The only device on the market that directly grinds fresh wood into sawdust without going through the shredding stage, suitable for all types of moisture.

Use only one grinder to buy a saw to produce finished products

Automatic wood feeding and sawdust discharging system, saving labor and operating costs

Super energy saving

Designed according to hydraulic technology, making the machine stable and durable over time without fear of damage or technical problems.
Price and how to buy wood crusher GREEN MECH
 Depending on the capacity and type of machine, the cheap wood crusher GREEN MECH ranges from VND 200,000,000 to VND 2,000,000,000. Before making an official purchase decision, please learn and carefully consider the right type of machine to be able to make the best decision.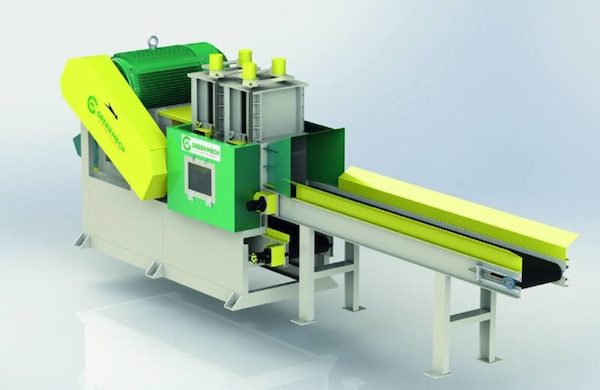 For detailed advice on GREEN MECH wood crusher, please contact Hotline (Zalo): 0935.940.886 or call center: +84 94.110.8888 for support. Wish your factory have a suitable choice!