New technology sawdust grinder is an extremely necessary device for farming or production households, this is a great assistant to support the maximum production of sawdust. This article will highlight the advantages of a new technology sawdust grinder and give you a reputable address for you to buy and order.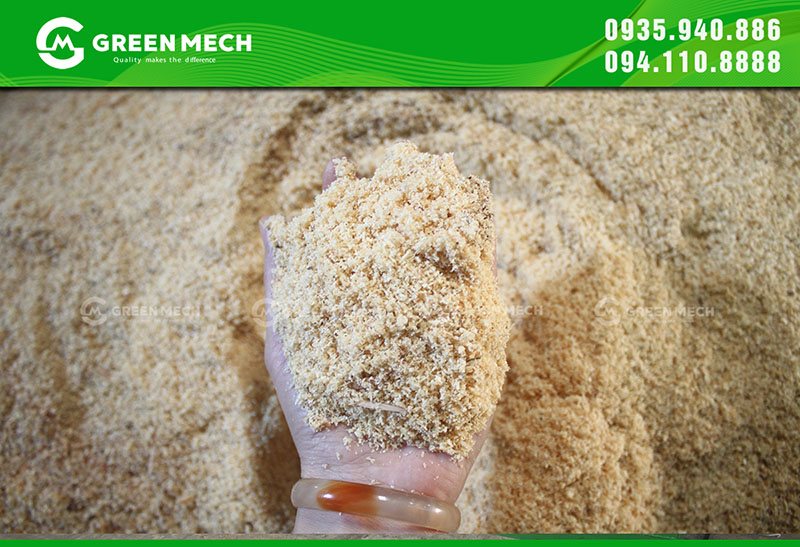 Learn about new technology sawdust grinder
New technology sawdust grinder is a grinding equipment used to grind wood blocks, blocks or bamboo, into sawdust without going through the shredding step, along with new technology, the grinding power is stronger as well as the volume. grind more. 
Benefits of sawdust
To learn the benefits of a sawdust grinder, we need to understand why we need to grind sawdust, what is sawdust used for. 
Sawdust used to be considered as waste, but today, sawdust is applied and has many benefits related to many aspects of life. Sawdust is the main raw material for making wood pellets – a new and potential energy source today. 
In animal husbandry, sawdust is used to line the cage, keep the animals warm, the nature of sawdust is clean, so it avoids causing dermatological diseases for pets. In farming, sawdust has the same effect of caring for plants as other fertilizers.
When you go to school, you will notice that the desk is made from pressed wood, the material is not far from sawdust, so this is also an important and popular material in the furniture and construction industry.
Advantages of new technology sawdust grinder
The sawdust grinder has a great design, to make a super useful resource for life. Thanks to the sawdust grinder, it saves a lot of human effort in grinding raw materials, even the machine's productivity can produce more sawdust. 
It not only increases productivity, but also saves time and optimizes the production of raw materials. With the development of new and most advanced technology today, the new technology sawdust grinder has improved a lot compared to the first generation sawdust dryer, making the most of the machine's advantages. Cheap and useful equipment such as a new technology sawdust grinder is worthy of investment by business establishments.
Where can you buy new technology sawdust grinder?
GREEN MECH is a brand that is no longer strange to customers. This is a reputable and long-standing brand of machinery in industry and agriculture.
GREEN MECH wood crusher can chop, grind, grind a variety of materials from wood, bamboo, and cork. Can grind to a variety of sizes, hard, soft and flexible materials can all be crushed as desired.
Thanks to a team of professional engineers, the sawdust grinder at GREEN MECH is easy to control and has a powerful motor. GREEN MECH crusher is assembled by high technology and good materials to make the machine long-lasting.
GREEN MECH wood crusher uses hydraulic technology, so it saves a lot of electricity, minimizes the costs incurred by the production facility, and the energy-saving mode also reduces environmental pollution.
If you want to order a new technology sawdust grinder , please contact GREEN MECH directly via hotline +84 94.110.8888 for advice on new technology sawdust grinders that meet your criteria. client.