What is a cement silo? – It is always a question of many customers when they first know about this product. This is one of the specialized tools for storing materials. We come to the article below to learn more information about this product, as well as a genuine, high-quality supplier.
What is a cement silo?
Cement silo products are used to store discrete materials such as cement, fly ash, stone powder, sand, … with a capacity from 60 to 500 tons. It is a device capable of holding large quantities, minimizing loss and easy to use. Its main effect is to help protect the cement from being affected by rain or humid air.
Cement silo is an indispensable part in the construction and installation of concrete batching plants as well as the production of unburnt bricks. In addition, they are also used to preserve cement for production units.
What is the structure of the cement silo?
The cement silos usually include 5 main components as follows:
Safety pressure valve to balance the pressure outside and inside the silo.
Indicator to monitor the amount of cement inside the silo.
Break dome
Dust particles at the top to remove dust
Torque screw for conveying materials to the cement scale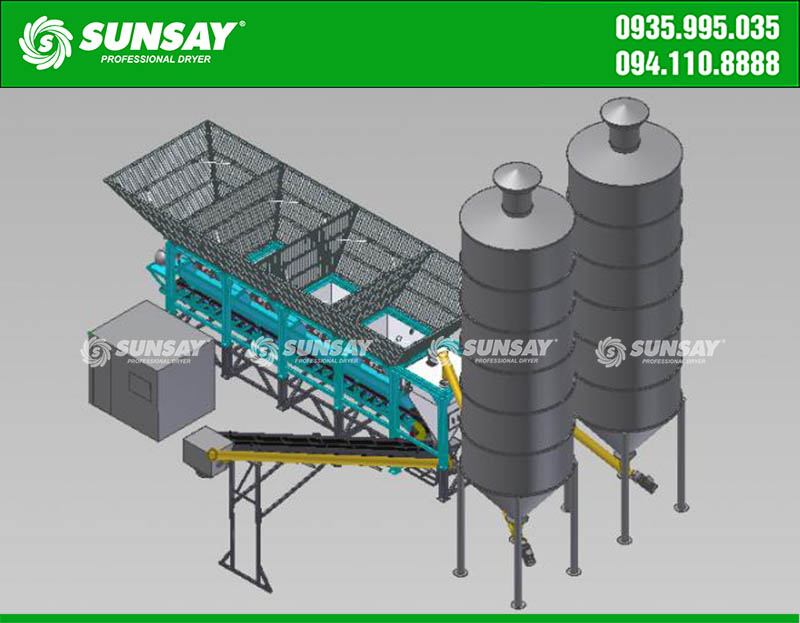 The above structural components are the large upper tank that will be manufactured and pre-installed. In order for cement silos to be firmer and save space, they will be placed on the racks.
The bracket is also made of sturdy iron with a painted surface that is resistant to scratches and rust. Thus, the area that the cement silo occupies will be calculated based on the area of ​​the bean sprouts.
The material silo will be erected very firmly by skilled workers with rich experience. You will not need to worry about the problem of falling. For projects that need to use more materials, customers can choose to buy many cement silos, each of which is a different material.
The design is extremely scientific, so when taking the material is also very simple, just open the valve and the material will flow out by itself. Outside the silo, there is a division that is very easy to control the quantity.
Main features of cement silo
After understanding what is cement silo? – then a lot of people are interested in their properties. Follow the next part of the article to get information on this issue.
Watertight, good moisture resistance
With this outstanding advantage, the syrup is very suitable for making tanks in construction projects. It is commonly used to store materials for commercial concrete batching plants, unburnt brick factories, concrete pile factories and many other projects.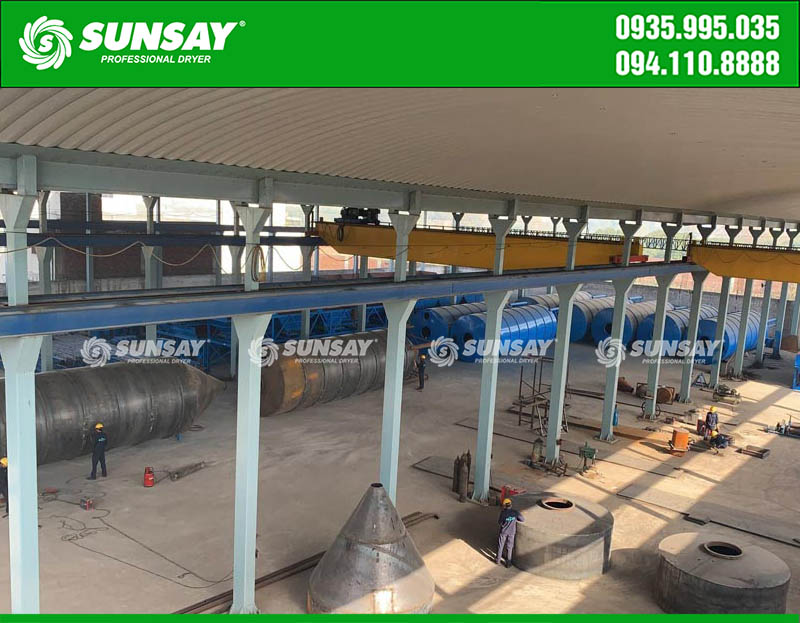 Low cost for long term use
Ordinary syrups have a very long working life and are cheap. In addition, they also have the function of anti-smog pollution and only take up a small floor space in the construction site. Therefore, this is a safe device with nature favored by modern society.
Suitable for storing fly ash, cement without worrying about loss
Materials such as cement, fly ash, etc. are all very difficult to maintain and easy to lose during use. Therefore, using silos is the safest and most optimal solution today with the capacity to hold up to 40 tons, 50 tons, 60 tons, ….. In addition, customers can also customize the silos as required. use.
Easy volume control
Surely customers are very worried about how to know how much material is left in the silo to order, now you can be completely assured. The cement silo has a material volume control that will give an accurate report on the amount of material each time taken out and remaining.
GREEN TECHNOLOGY – a supplier of quality products
One of the brands specializing in providing cement silos, GREEN TECHNOLOGY has a lot of choices for customers from colors, brands, sizes, and storage volumes.
Customers should not because of cheap prices, choose weak units in construction and installation, this can cause great damage to the production process. GREEN TECHNOLOGY does not accept to provide products with affordable prices, standard quality and we also have a very professional installation and construction team.
For more detailed product information as well as to receive our dedicated advice on price, size, volume to best suit your project, please call hotline +84 94.110. 8888. Hopefully the information we provide is useful to everyone.