In the past April, ICE COOL Vietnam has transported and installed the ice cube machine in Dak Nong, the equipment in this ice production line includes: 5 ton/day ice machine, machine making 3 tons of coffee ice/day, water filtration equipment and cold storage to preserve ice cubes.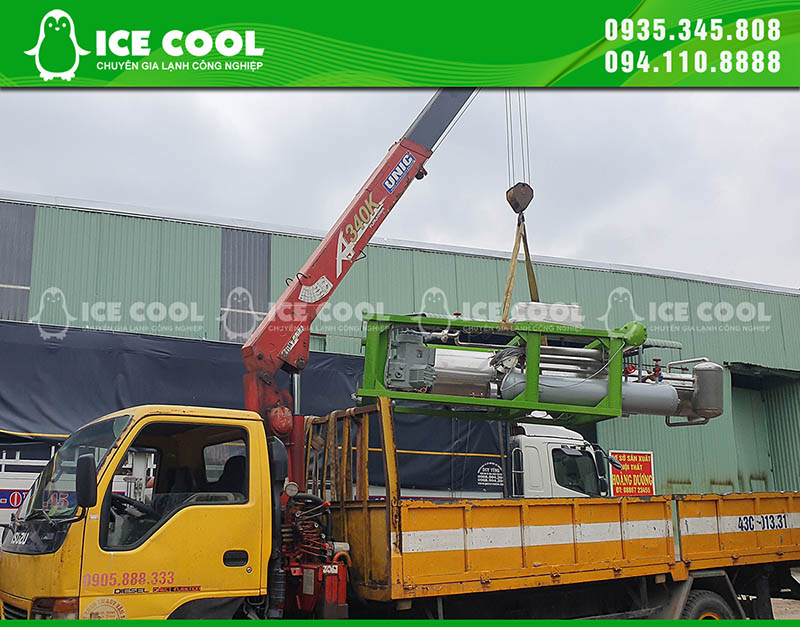 Installing an ice machine in Dak Nong
Determining that the demand for ice cubes is increasing and has great potential in the future, Anh Loc has chosen a pure ice cube business model, researched and selected the current ice machine suppliers in the world. In the market, Anh Loc in Dak Glong, Dak Nong province trusted ICE COOL as a consultant, designer and supplier of high quality pure ice production equipment.
The ice machine and coffee machine of ICE COOL have many outstanding features that Mr. Loc is very interested in, from the design structure, the machine details are made of high-quality materials with high durability, the screen display. LCD controls are easy to operate and fault detection is easy.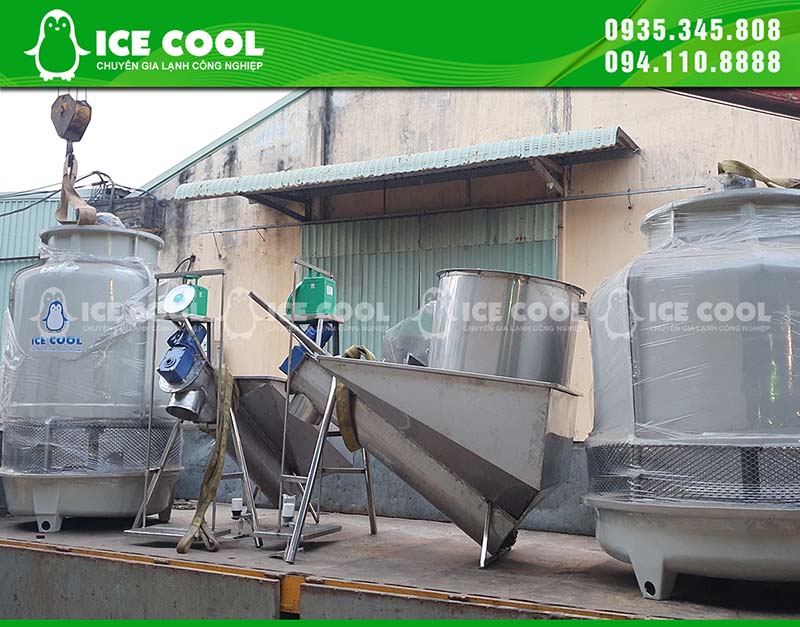 Although the water source used through the measuring device during the consultation and installation of the ice factory met the standards, with the desire to produce the highest quality ice, Anh Loc used an additional water filter. ice maker installed by ICE COOL. He confided that he will bring to market the highest quality stones in the area he distributes to customers.
In addition, cold storage to preserve ice cubes is also not necessary in an ice factory, the use of cold storage is not only to preserve ice for a long time, but also helps him be more proactive in production and meet the needs of customers. enough when customer demand increases during holidays and Tet.
After receiving the handover and understanding how to operate the ice machine, Mr. Loc expressed his satisfaction and appreciation for the service provided by ICE COOL.
Video of transporting ice machine
All needs about consulting, designing ice factory, quotation of high quality pure ice machine, customers contact the phone number (Zalo): 094 110 8888 we will support you in detail. most detailed.