Q: How long does it time to use wood chipper?
A: GREEN MECH wood chipper uses 2 main materials: A8 alloy steel with code GM-KA8 or special steel for making knives DC53 with code GM-KDC53. In the basic quotes of wood chipper GREEN MECH usually use A8 alloy steel, when customers need higher requirements on wear resistance and knife strength can use high-class knife DC-53.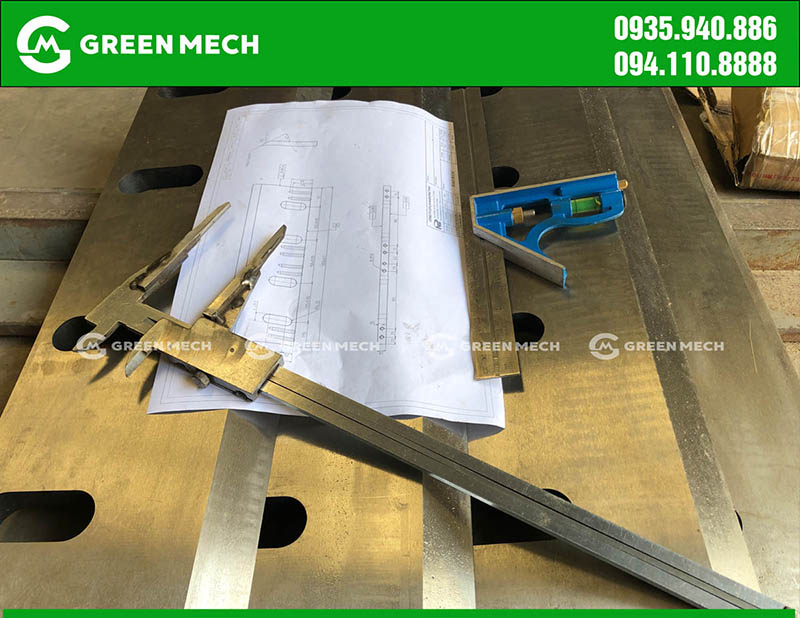 How long does it take to use a wood chipper?
The average use time of the wood chipper is from 800 hours of operation with the GM-KA8 wood chipper.
The average use time of the wood chipper is from 1,000 hours of operation with the GM-KDC53 wood chipper.
With dry wood or hard wood such as forest wood, the time to use wood chipper is from 70% to 90% compared to that of acacia wood chipper in export woodchip factories.
How often should a wood chipper be sharpened?
Wood chip factories usually sharpen the knives once every 4-6 hours to ensure beautiful chips and the highest efficiency.
Kiln-burning woodchip shredders usually sharpen their wood chipper knives after 8 or 16 hours.
In some places, wood chipping knives are sharpened after 24 hours of operation.
How long it takes to sharpen a wood chipper once depends on the level of wear and the quality of the knife.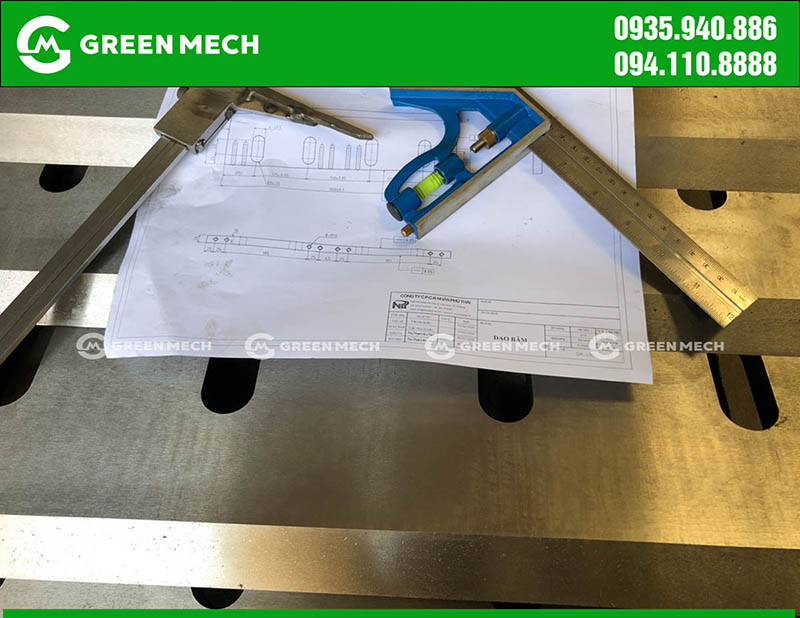 Frequently asked questions about wood chippers
How many times should each wood chipper be sharpened to the end of its sharpening capacity?
How much does it cost to replace a wood chipper?
How to replace the wood chipper
Video inside the export wood chipping factory
What equipment are there inside the Exporting Wood Chips Factory? Let's watch the following video:
Where to buy wood chipper?
Wood chipper GREEN MECH is Vietnam's leading brand in providing wood chipping solutions and replacement parts for chipping machines. For any need for advice on wood chipping knives and the time to use wood chippers, please contact the switchboard number 094.110.8888 for the best advice and support.
Hopefully, the information about the use of wood chipper knives above will help wood chipper investors to choose the type of knife and calculate the appropriate cost for their wood chipping project.