Q: How much does it cost of replacing wood chipper each time?
A: The replacement cost of the wood chipper is calculated based on the capacity of the wood chipper.
Types of capacity of wood chipper machine GREEN MECH
Wood chipper 1 Ton
Wood chipper 3 Ton
Wood chipper 5 Ton
Wood chipper 10 Ton
Wood chipper 15 Ton
Wood chipper 20 Tons
Wood chipper 25 Tons
Wood chipper 30 Tons
Wood chipper 40 Tons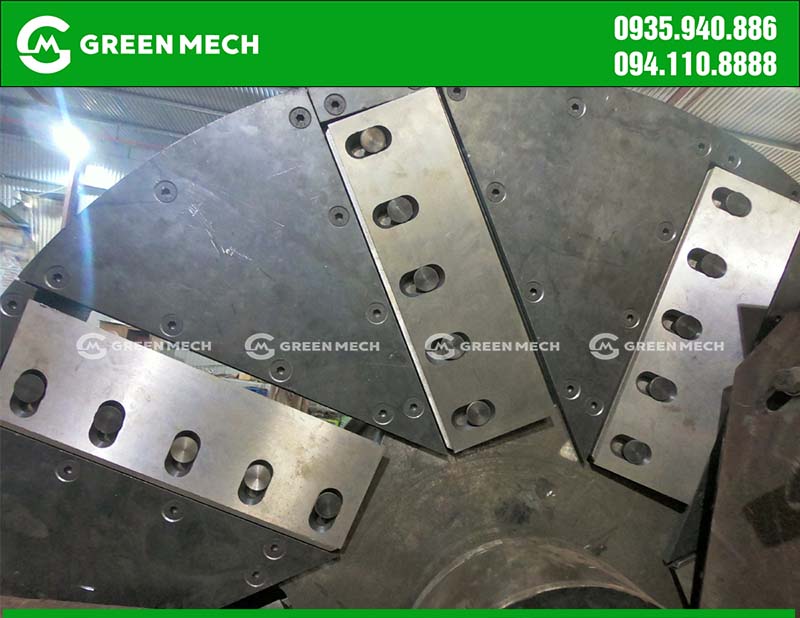 How much does it cost to replace a wood chipper?
To calculate the exact cost of replacing wood chipper, customers need to provide the following information:
The capacity of the wood chipper machine in use.
Number of wood chippers installed in the wood chipper.
Wood chipper size: length x width x thickness
You want to use the basic wood chipper A8 alloy steel or the high-end wood chipper DC53.
Please provide the above information to the sales department of the GREEN MECH wood chipper so that you can receive an accurate quote.
How many times can each wood chipper be sharpened?
When used, the wood chipper is no longer guaranteed to be sharp, will be put on the GREEN MECH automatic specialized wood chipper sharpener to re-sharpen. Each wood chipper can be sharpened 200 to 250 times. If the knife is chipped by impact with a nail or hard object during shredding, the sharpening time can be reduced to less.
Video of export woodchip factory