Drinking sugarcane juice or sugarcane is so familiar to Vietnamese people, however, the sugarcane juice dryer is still very strange. Sugarcane is one of the sweet-tasting foods that are used for refreshment or cooking. However, this sweetness is difficult to retain, so is it good to use a dryer? Join us to find out through the article below. 
What is dry sugarcane juice dryer?
Sugarcane juice dryer here is understood as a machine that uses the sublimation drying method to remove all the water inside. Surely for this term, customers are still unfamiliar and almost do not understand its working mechanism. 
But surely when it comes to the sublimation drying method, you also understand that this is a method of removing water from vapor to solid. With this method, it is required that the machine is equipped with a fast heater, a large temperature and a rapid freezing chamber.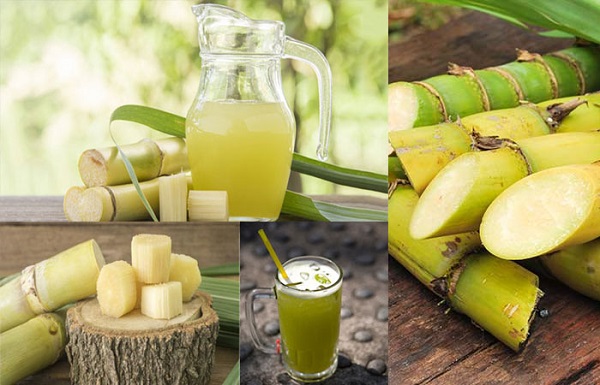 As two different extremes like that, but scientists have done this and launched the sublimation dryer. With a fairly complex texture, you can understand that this method will remove the water but not lose the delicious taste of the sugarcane. It can be said that this is an advancement with modern technology that can solve the difficult problem of many businesses today when there is a need to make dried sugarcane to supply to users.
The benefits of using a sublimation dryer
The sublimation drying method has long been known for its many outstanding advantages. This method is applied a lot in real life and is used by many businesses, medium and large-scale shops and restaurants to bring users quality drinks. To know how high the application of this product is, we need to understand the benefits of the product: 
First of all, this method makes drying fast and takes less time 

Ensure the sweet taste of sugarcane that not all methods can do. 

Less expensive than other product lines 

Make sure to keep the shape and taste of the whole cane. 

Helps the product to be preserved longer, can be used for many months of the year
In general, the sublimation dryer used in sugarcane juice making today has many advantages compared to other methods. Based on the above advantages, there is no reason for you to refuse a quality and versatile industrial product like a sublimation dryer.
Is the application of this product line diverse?
As one of today's hot products, the sublimation dryer can build all kinds of food, vegetables, medicine, …. Need to hear like this, customers also know how high its applicability is. You can use a sublimation dryer for many different purposes and can be used to produce and dry a variety of foods.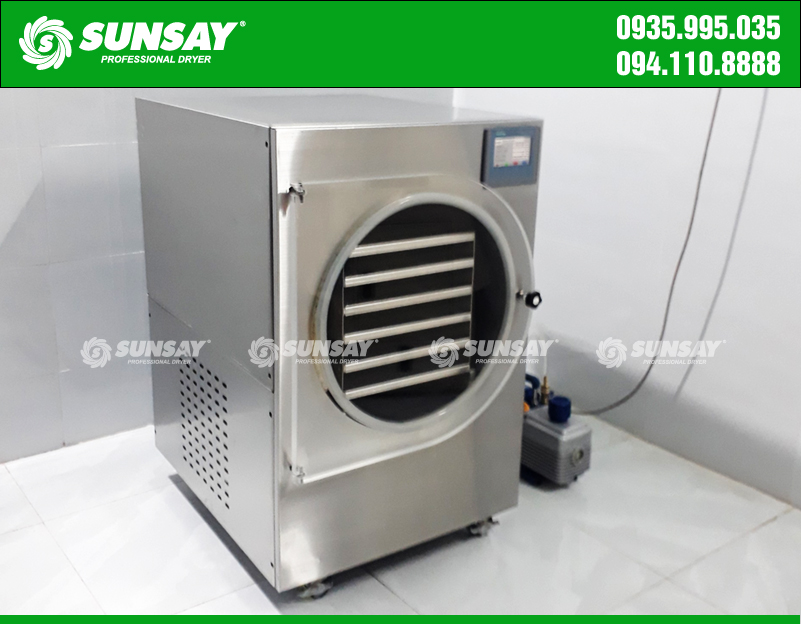 Whether in life or production, this product line is applicable. Users will no longer have to worry about how to keep vegetables full of nutrients for the family. Sublimation dryer can ensure to keep up to 97% of the nutrients contained in the food. 
How is the structure of SUNSAY sublimation dryer?
Currently, 
the sublimation dryer
with SUNSAY brand has been 100% successfully manufactured by Green Technology Joint Stock Company in Vietnam, meeting most of the needs of domestic and foreign customers.
Structure of SUNSAY sublimation dryer:
✅ Vacuum pressure tank
✅ Heating unit for the product when it is frozen, pumped and heated for the product to perform the sublimation drying process.
✅ Deep negative refrigeration system to freeze the product and keep the water vaporized from the product when it is sublimated.
✅ Vacuum pump ensures a vacuum environment during the drying process.
✅ Electrical system controls the sublimation drying process.
What should I pay attention to when choosing to buy products?
As one of such popular products, when choosing to buy, customers need to go to reputable units. Should pay attention to the machine capacity information to choose to buy suitable for home use and production. You should also consult the prices in a few units to find a place that provides affordable but still quality products. 
SUNSAY – the most prestigious product supplier in the market
SUNSAY Vietnam is one of the brands that bring sugarcane juice dryer into the Vietnamese market. That's why this place will fully update the latest product lines, meeting the needs of users. We understand the essential needs of users and want to bring you the most durable and quality products that can be applied to production activities.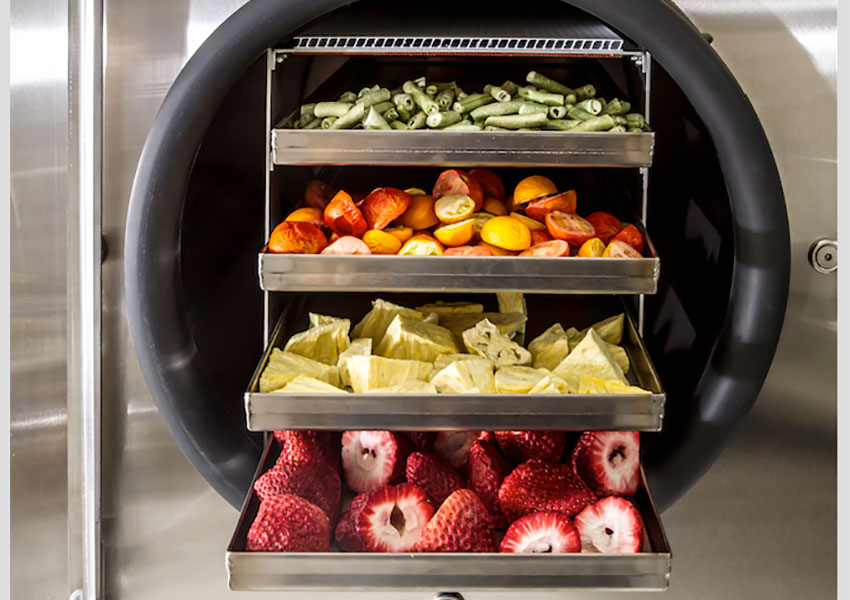 Please contact us directly via hotline +84 94.110.8888   or visit the website https://maysaythanghoa.vn/ for more detailed product information. Do not hesitate to contact us immediately to help you choose the most suitable product. At the same time SUNSAY let the staff advise you on how to use and preserve the product properly and with the best quality today.