Sand storage silo is one of the most necessary containers for sand suppliers as well as units that are executing large projects. People often say "small as a grain of sand" also shows how small they are, so the problem of preservation is even more difficult.
Join us in the article below to find out how the method of containing syrups and the traditional method differ. In addition, readers will also have more information about the supplier of GREEN TECHNOLOGY sand storage silo.
General information about silo warehouses and traditional warehouses
With the outstanding development of the architecture industry and many large-scale projects being built, we increasingly see the important role of sand. You also see that no building without sand can be built successfully. Sand is one of the main ingredients that make up mortar to bind bricks together as well as create rough walls, …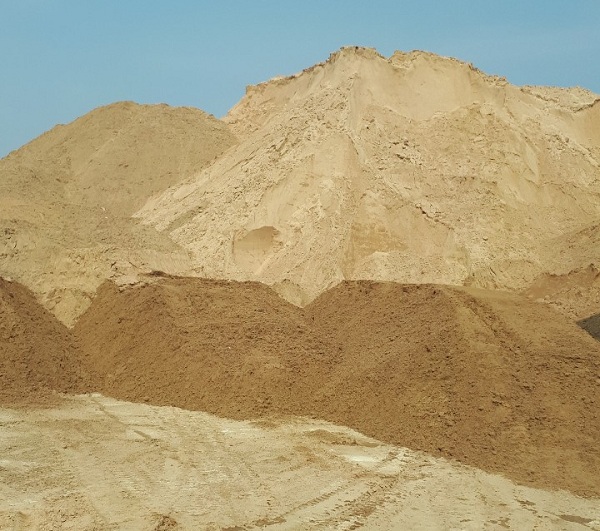 Do you know how sand suppliers as well as construction units will preserve sand? The following are the most important differences that you should know between traditional warehouse and silo warehouse.
What is a sand silo?
Silo, also known as another familiar name, is a container used to store product materials depending on the industry. This type of warehouse has a large capacity of up to thousands of tons with the ability to hold many different types of products at the same time.
It is called a sand silo because it is used to store sand. With high storage needs, this product can hold from 50 to 1,000 tons. Most of the cement companies now prefer to use this type of non-standard equipment to store fine powdered materials such as sand, cement, fly ash, ….
On the market today, there are 3 main types of syrup for sale: tower silo, cellar silo and bag silo. Among them, tower silos are most commonly used in the storage and preservation of fine materials in bulk without packaging. Can be used to store food, preserve agricultural products, grains, …. commonly used to preserve cement sand, fly ash, ….
These products are popular because they are made from stainless metal or concrete. This will ensure the quality of the stored product as well as avoid the case of loss because the sand is too fine.
The silo also has a filter bag structure to help remove dirt, soil, and stone to make the mortar manufacturing process smoother, ensuring the quality of the work. Customers can also easily see whether the volume has been removed or left because they have a dedicated control unit to take care of this.
Disadvantage of traditional warehouse
The first is about the traditional warehouse material, which is usually made of wood or iron to store products, which is very disadvantageous because they affect the quality of the sand and are easily damaged after a period of use. use.
Traditional warehouses will also take up a lot more space than sand silos. We also know that silos use racks, so the usable area is usually very little. Just looking at this, we feel that the investment cost of a traditional warehouse will be higher than that of a silo warehouse.
Why choose to buy sand storage silos at GREEN TECHNOLOGY?
It is the difference in service and product quality that has helped GREEN TECHNOLOGY to be trusted by many customers:
We do not offer the cheapest product, but it will certainly be a good price for what the customer gets.
Ensure product quality, genuine products with appropriate warranty.
Using advanced technology system
Has a team of experienced technicians.
24/7 customer support is available when customers need it.
Although now there are many units providing sand storage silos, it is absolutely not easy to choose a really reputable, quality, and suitable price. Let's look at the number of years of experience and service quality as well as the opinions of previous customers to give the most objective impression.
GREEN TECHNOLOGY is one of the leading units in this field, we promise to bring customers outstanding quality products. For more detailed information about our products and brands, please visit the website https://kynghexanh.com/.
If you want advice on choosing the right silo for your needs, please call us at hotline +84 94.110.8888. Our team of consultants is ready to serve you 24/7 to answer all questions related to the product.