Is the sand storage silo price expensive? This is a question that many customers are interested in and learn about in recent years, especially sand suppliers and contractors for large construction projects. This product has become "hot" in recent times because of its outstanding features that are used to store fine materials such as sand, fly ash, cement, …..
After understanding all the great uses of the silo, they continue to pay attention to the price to assess their own financial ability and the high economic value of the product. Join us to the article below to find out all the information on this issue.
All information about silo
The silo is one of the parts of the concrete batching plant with the main use being to store finished materials or mortar, ….. This product has very stable durability, long-term use can be up to dozens of years.
Construction of silo
The sand silo is a steel structure put together, with a long tubular shape with one end shaped like a funnel. All are made from high quality materials to ensure no rust during use. The silo is wound by a specialized machine, so it is very round and does not interfere in the process of taking materials.
Applications of silos
Specialized sand storage silos are widely used in:
Concrete batching plants in bulk
In the field of specializing in the production of fresh concrete, also known as available concrete for road construction, ….
Also widely used in factories, factories producing unburnt bricks.
In addition to storing sand, silos are also used to store many other fine materials such as cement, fly ash, ….
Silo is necessary for such fields, so the manufacturer has responded to the needs of customers in terms of size, volume that can hold sand or weight of the silo. All of these specifications will depend on the specific needs of the customer, however there are also a number of silo products available with capacities ranging from 40 tons to 1000 tons.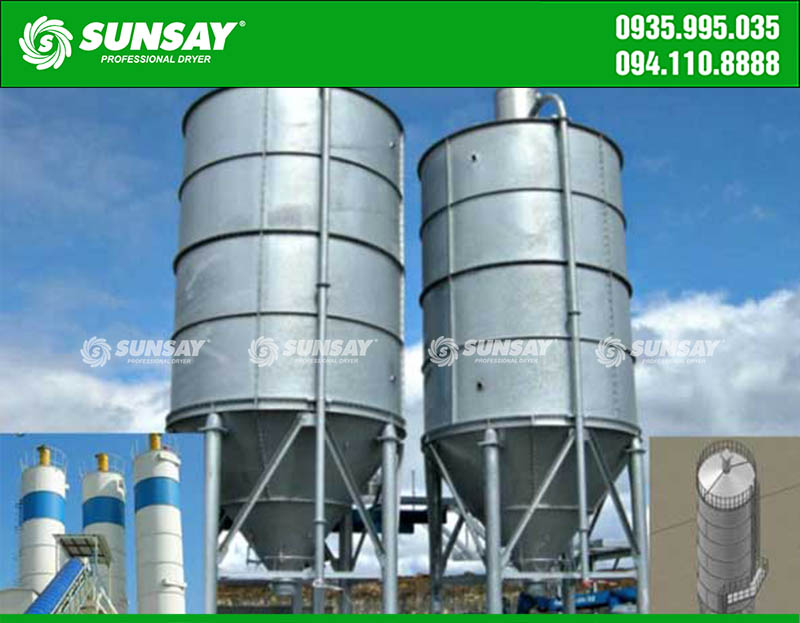 In general, the storage capacity of silos is quite high, which is much more convenient when using a traditional warehouse. Not only that, silos also have many other great advantages. Go to the next part of the article to know more about this.
Advantages of sand storage silo
When using sand syrup in concrete stations, it will help us reduce the cost of sand products, fight dust from the environment, minimize labor costs, thereby increasing operational productivity. The dynamics of work meet the long-term reserve capacity, ….
In short, Silo is a very human-friendly product that contributes to great success for many construction projects, reducing all costs for consumers.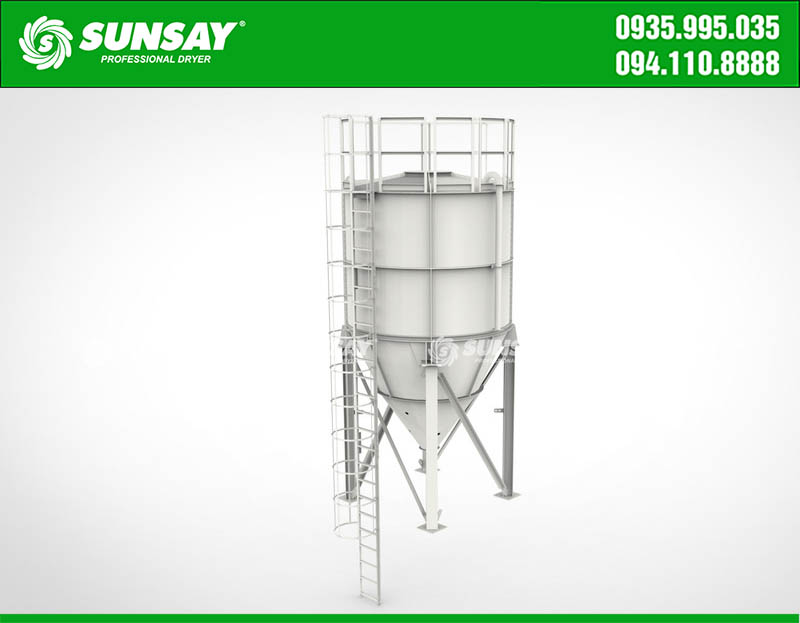 The price of sand storage silo depends a lot on technical parameters such as volume, volume, materials, suppliers. Customers are choosing reputable brands GREEN TECHNOLOGY to buy products to ensure quality as well as have the most reasonable price.
As mentioned, the price of the syrup is calculated based on the actual product that the customer needs, so to know what the investment cost is, the customer should ask the company's consultant directly. One thing that we can guarantee is that this product is very affordable as well as providing more economic benefits compared to other storage solutions.
GREEN TECHNOLOGY – a brand specializing in providing quality sand storage silos
GREEN TECHNOLOGY is the brand that we want customers to learn and aim to buy products because you will receive a lot of unprecedented special offers such as:
100% new product guarantee
Exchange goods immediately upon detection of technical defects due to the manufacturer.
Lifetime free consultation when using products of GREEN TECHNOLOGY
Free warranty if the product has a technical fault during the warranty period.
Enjoy many other special incentives if you are a loyal customer of the company.
Products are offered at the most competitive prices in the market.
We are ready to provide products to consumers whether you are near or far, in all provinces in the country. Always accompanying our customers and putting your interests first has helped our company gain the trust of many customers.
For more detailed information on the specifications of sand silos or to receive a detailed quote, please visit the website https://kynghexanh.com.vn/. To receive direct advice from our support staff, you can call the hotline number 094.110.8888.