ICE COOL supplies and installs ice machines at Mo Duc (Quang Ngai), this is a pure ice production system with a capacity of 5 tons a day including equipment: 5 tons ice machine , warehouse 12m3 cold storage and water filter equipment.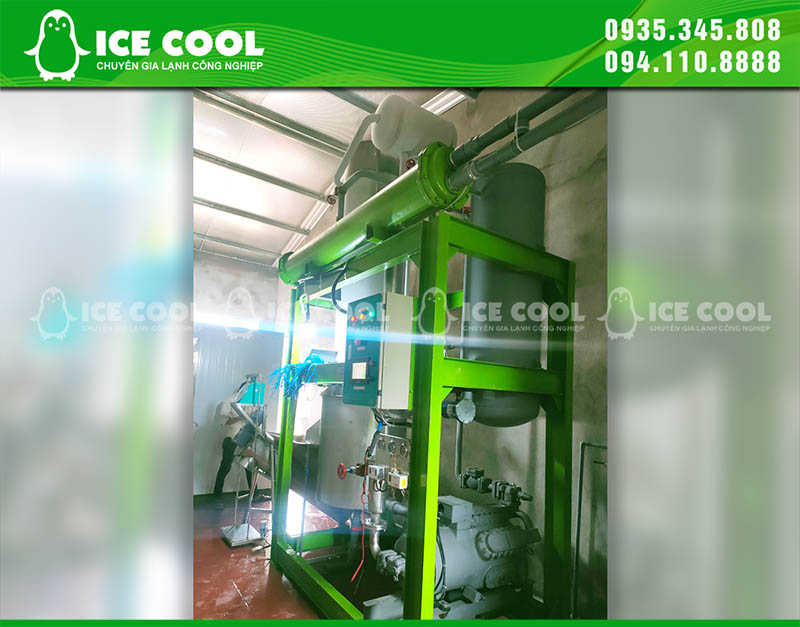 After learning about the market as well as the current clean ice production technology, Anh Duy chose ICE COOL as a consultant and supplier of clean ice making equipment for himself. The brand of ice machine ICE COOL is considered by him as a professional and a leader in technology.
What makes him interested is the simple and flexible control HMI screen, through the screen can easily control each device, monitor each parameter and can check the operation of the devices to Easy routine maintenance.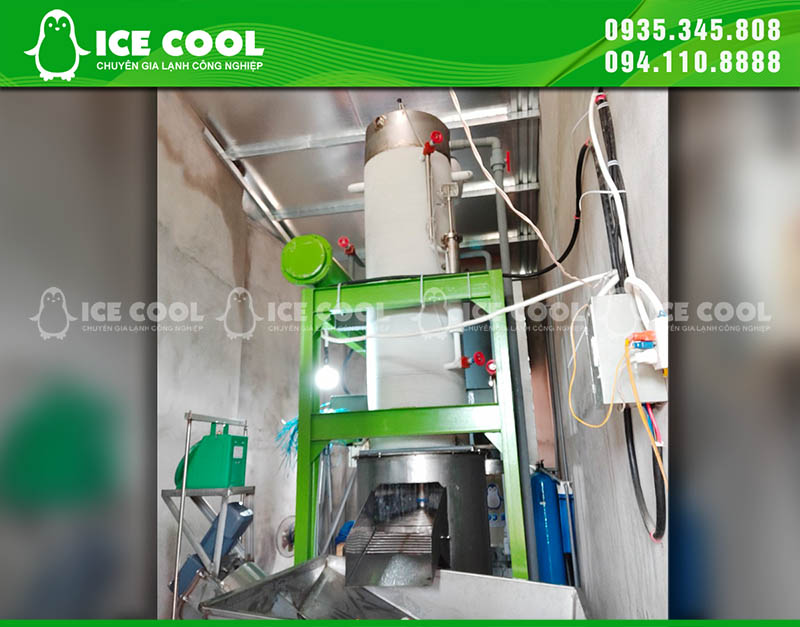 Pictures of the installation of an ice cube machine at Mo Duc Quang Ngai
The following are some pictures of ICE COOL recording the process of transporting ice equipment to Mo Duc, a specialized crane truck will bring the equipment from the ICE COOL factory to the customer, after placing the equipment in Location, technical team, ICE COOL engineers will install water supply and drainage pipes, electrical systems and be ready to go into ice business right away.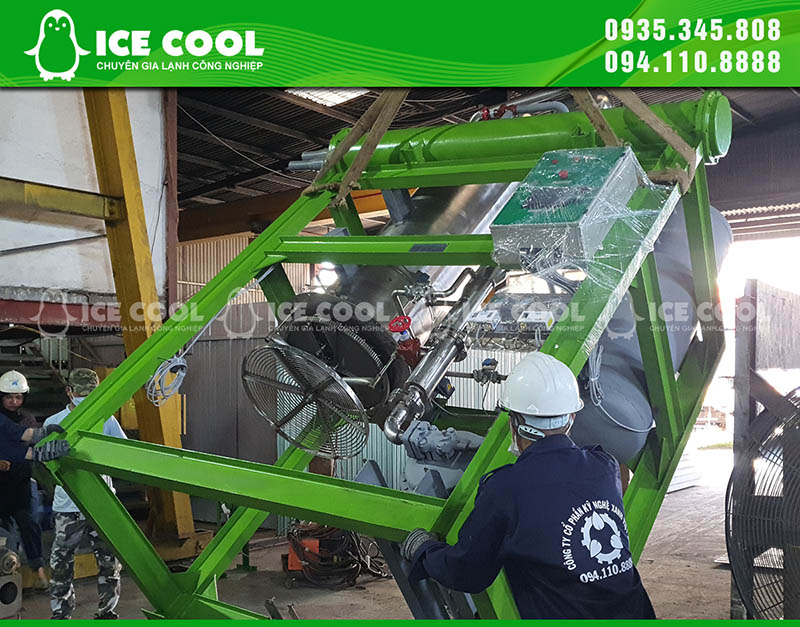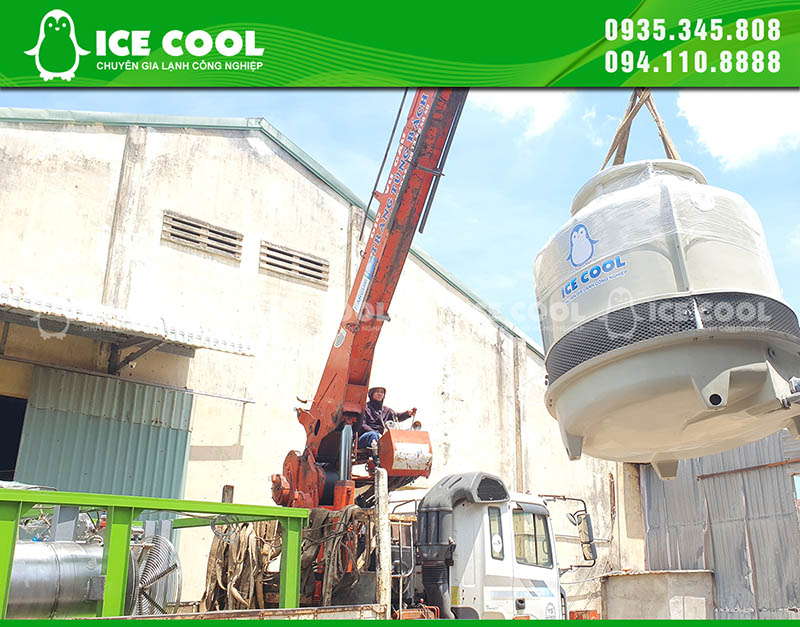 For all inquiries and quotations for ice machines ICECOOL , please contact Tel (Zalo): +84 94 110 8888 , we will support you in the most detail.