ICE COOL Design consultancy and installation of pure ice production system in Ha Tinh. The equipment includes: Pure ice machine with a capacity of 5 tons a day, cold storage to store ice cubes and water filtration system to produce pure ice cubes of the highest quality.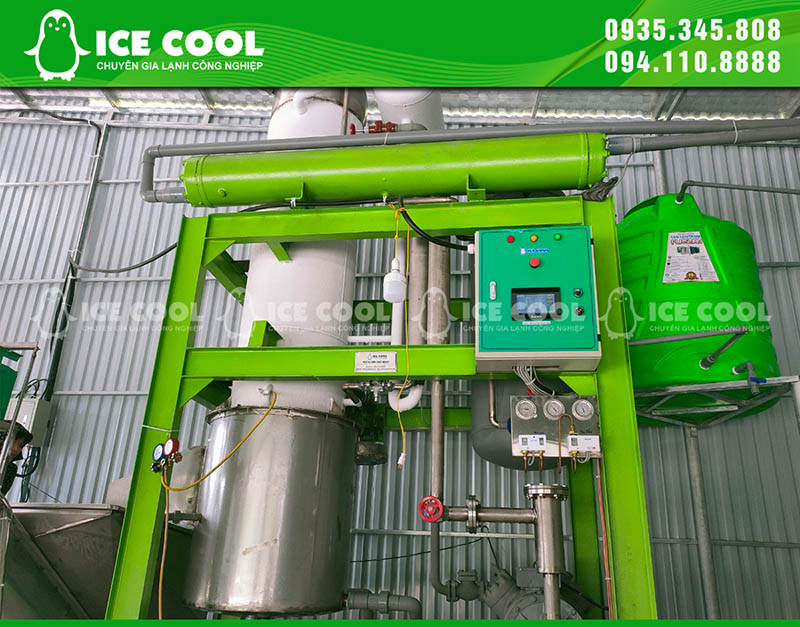 Pictures of installation of pure ice cube production system in Ha Tinh
After learning about the brands of industrial ice machines across the country, Anh Quan in Ha Tinh trusted to choose the brand of ice machine ICE COOL as a consultant and equipment supplier. .
After being consulted by ICE COOL on the layout of the factory, the ice machine factory ICE COOL delivered on schedule the equipment in the ice production line to Anh Quan in Ha Tinh.
Below are pictures of ICE COOL installing ice machines in Ha Tinh.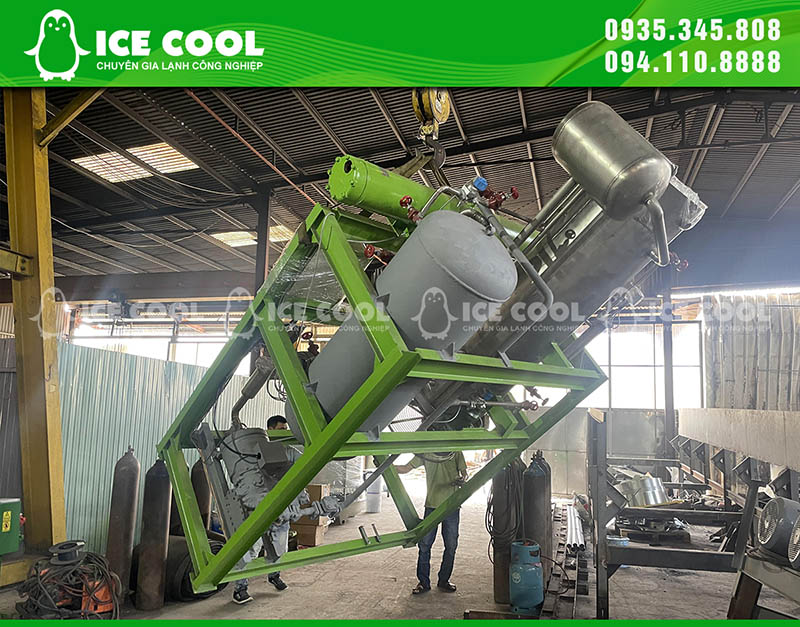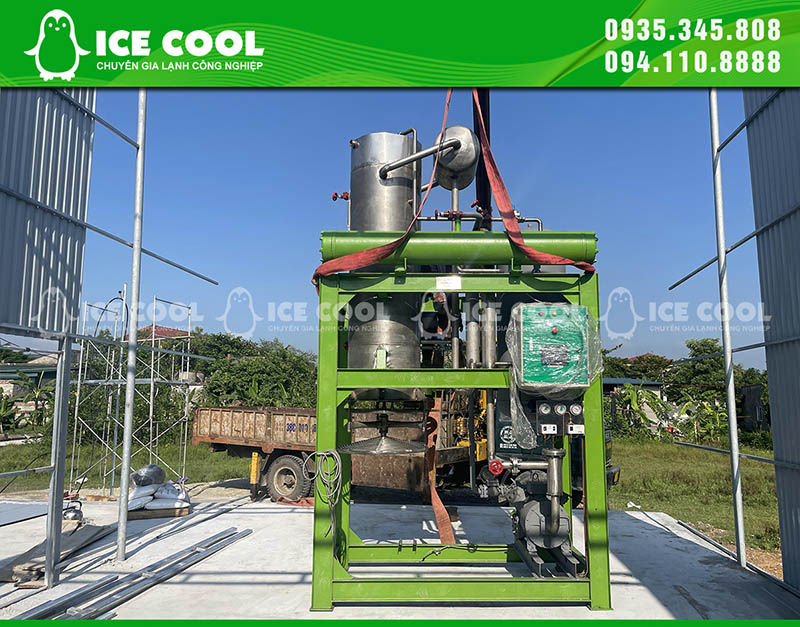 Pure ice machine ICE COOL is the first and only ice maker in Vietnam that applies HMI control technology by touch screen, all functions are set through the screen.
The functions of the ice machine include opening and closing the equipment and machines. Auto function of ice production process, control and monitor machine running time, ice making time, defrost time, ice machine time tracking function…
In addition, through the control image of the ice machine, customers can easily detect and handle errors during the operation of the ice machine.
For all inquiries and quotations for ice machines ICECOOL , please contact Tel (Zalo): +84 94 110 8888 , we will support you in the most detail.