Installing a 10-Ton rice dryer in Ha Nam – Agricultural product dryer with horizontal wind reversing technology is applied to dry rice, corn…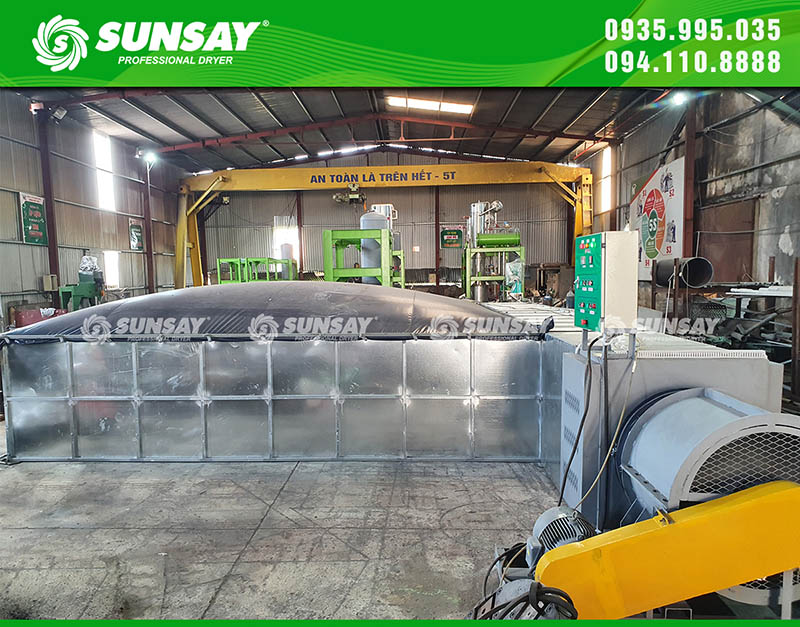 After harvesting, the moisture content of the rice is still high, it cannot be preserved immediately, but it is necessary to have a method to reduce moisture for the rice. Sun drying is the most common and popular method.
However, this often depends on the weather, suffers many losses and cannot continuously dry large quantities at the same time.
Rice dryer applying horizontal and vertical wind drying technology is a line of dryers suitable for all kinds of agricultural products, not only rice but also many other types such as corn, peanuts, coffee beans, macadamia nuts. ..
Technical parameter of 10 ton horizontal bow dryer
TECHNICAL SPECIFICATION OF




AGRICULTURAL PRODUCTS DRYER horticultural production capacity of 10 tons

Model
SS-30BD

Drying ability

8-10 Tons/1 batch

Drying bin size

4.000 x 5.000

Seed storage volume

9 – 10 m3

Wind convection area

20 m2

Drying temperature

40 – 45 degrees C

Machine space

L7.500 x W5.000 x H2.500

Crafting materials

Galvanized steel sheet, or INOX 304




machine is manufactured according to the assembled style.

Fan power

7,5 kW

Temperature control

PID technology

Control

Automatic temperature adjustment by electric heating method/Manual adjustment by charcoal heating method

Heat supply capacity

27 kW

Electricity supply

380V/50Hz

Origin

SUNSAY – Vietnam
Picture of a 10 ton rice dryer in Ha Nam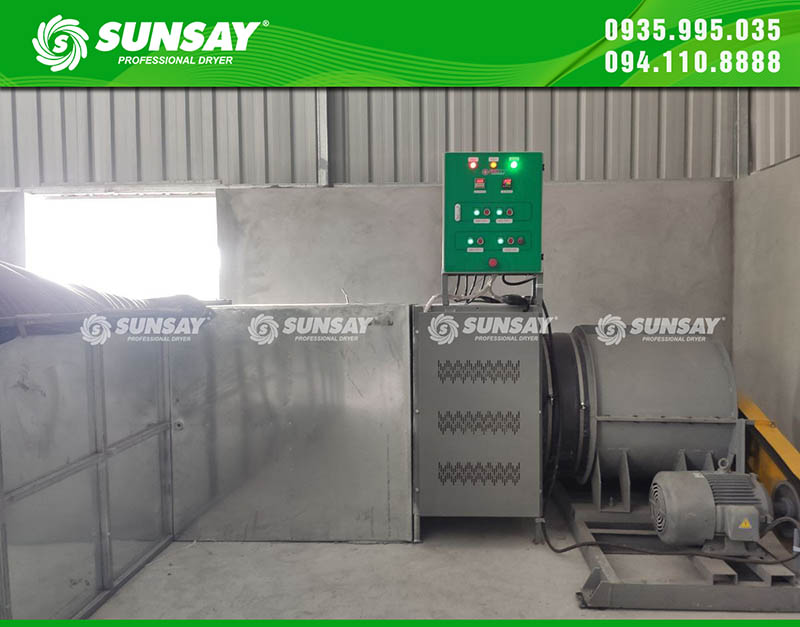 Any need for advice, quotation for horizontal dryer , please contact Tel (Zalo): 094 110 8888  or kynghexanh.com.vn we will support in the most detailed way.