SUNSAY supplied and installed 2 15 ton rice dryers in Quang Nam . This is a line of dryers that apply horizontal technology to reverse the wind, dry quickly and evenly, without effort.
SUNSAY series of rice dryers installed in Dien Tho – Dien Ban – Quang Nam are specialized dryers for low-lying areas, or flooded in the flood season. The construction material used is concrete instead of ordinary assembled zinc corrugated iron, ensuring high durability.
Installation of rice dryer in Dien Ban – Quang Nam
Investment unit: Dien Ban Quang Nam Seed Company

Installation location: Dien Tho commune – Dien Ban town – Quang Nam

Capacity: 30 tons/1 drying batch (2 rice dryers 15 tons.)

Year of implementation: 4/2022
Pictures of installing 2 15 ton rice dryers in Quang Nam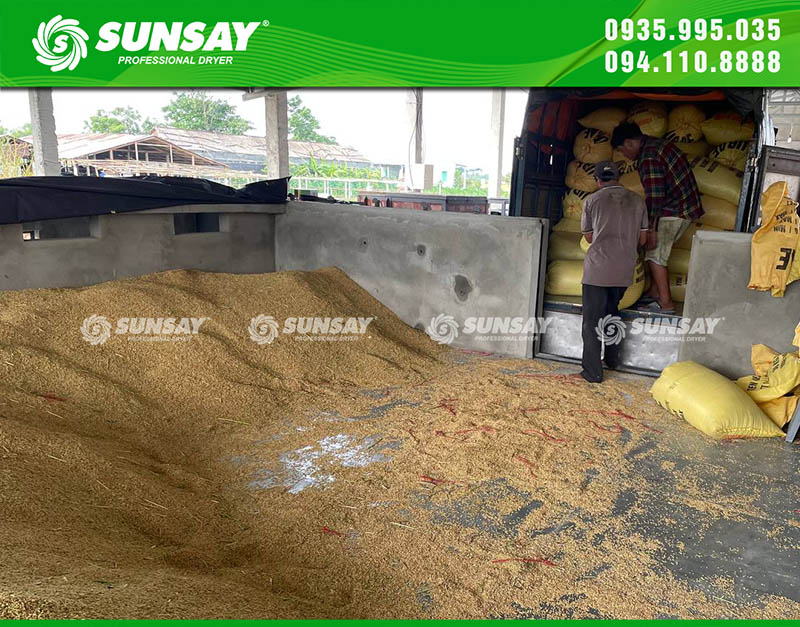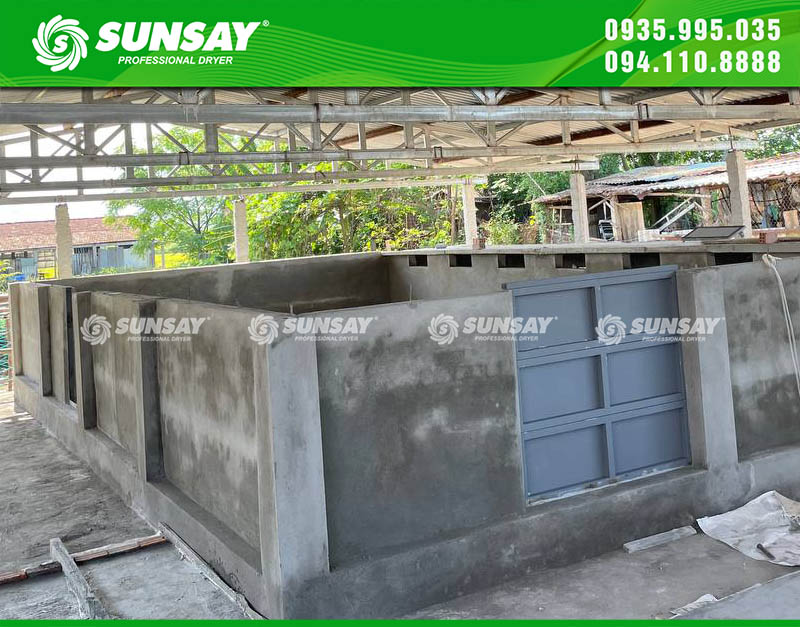 Any need for advice, quotation of rice dryers, horizontal dryers SUNSAY , customers contact the phone number (Zalo): +84 94 110 8888 we will support in the most detailed way.