Design efficient waste shredder as required to recycle used scrap or to shred/crush wood, scrap metal, waste tires (etc) down to about 50-200mm, saving cost, safe and durable for the waste processing line.
This large capacity garbage crusher can process waste wood, branches with high efficiency.
The Shredwell Twin Shaft Document Shredder is designed for efficient pre-cutting and size reduction of a wide range of materials.
Based on advanced US technology, along with our own core patents, as well as more than 15 years manufacturing experience in the recycling industry, we supply only high quality waste shredders.
We offer both medium and high capacity plants that offer low operating and maintenance costs and lower capital investment compared to traditional systems.
Green MECH garbage crusher main features
Low speed, high torque rotor allows handling of hard materials;
The blades are available in different steel qualities, providing the ultimate solution for your specific material handling. With more than 13 steps of the process process ensures high quality and precise blades;
It is powered by a Siemens motor and a power supply that allows automatic reversing for overload protection, thus minimizing blade damage;
Separate electrical control panel with Siemens PLC control system ensures good and safe machine operation;
Easily changeable wear-and-tear parts give you a virtually indestructible, easy-to-maintain machine;
Less dust, low noise, low maintenance design make our customers choose us again and again;
Design of mini garbage crusher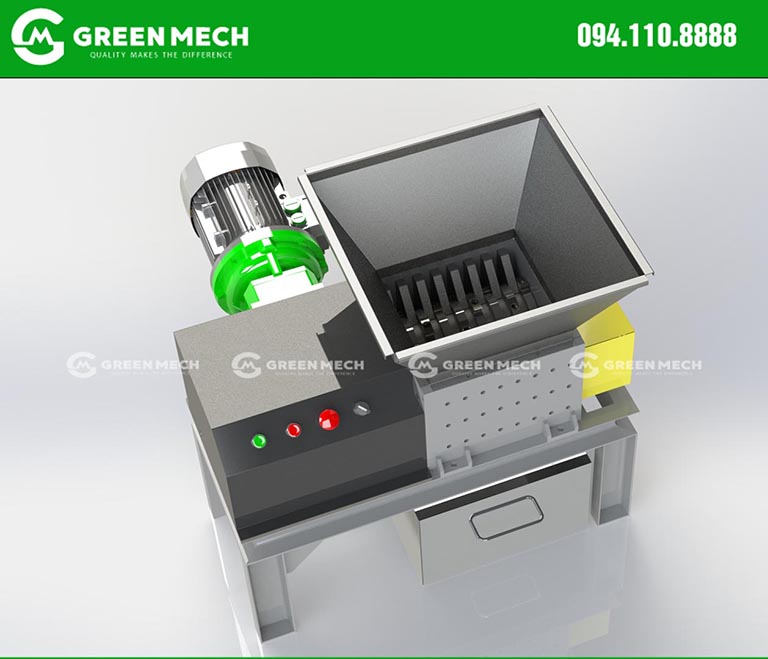 Industrial garbage crusher design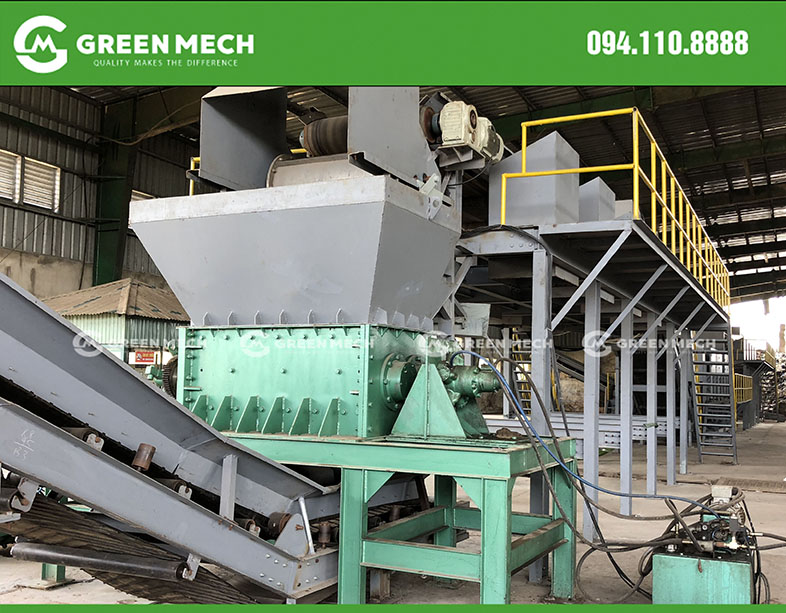 Contact for design of garbage crusher
To own a garbage crusher, GREEN MECH is a reputable unit so you can have a more cost-effective solution for you.
For more information, you can immediately contact the Hotline (Zalo): 0935940.886   or call the switchboard number: + 84 941.108.8 888   or leave your information in the Form form and we will contact you right away.
In addition, the shredder can be used to crush everything that needs to be shredded for destruction and compact storage space.
User manual of mini garbage shredder