High quality dried agricultural products often have high value in the market, it is suitable for the needs of consumers with a lot of money or export items. There are 
drying services for agricultural products
 on the market . So what is the agricultural drying service? What are the benefits?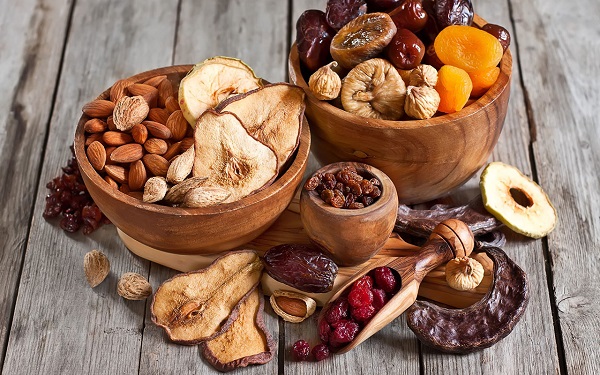 Agricultural drying service to meet your business needs
When you are trying to freeze-drying many types of materials but do not have enough capital to invest in a factory. You need to find a reputable processing partner to meet the demand for the production of freeze-dried agricultural products from nature.
Why is it necessary to dry agricultural products?
Normally, we often want to use it when it is fresh, rarely use dried agricultural products, because there are 2 main reasons for us to prefer fresh agricultural products over dried agricultural products: One is to use fresh produce to ensure adequate quality. more nutritious and secondly because dry products have not been of the best quality in the past.
However, fresh agricultural products often have many potential problems, and limitations in storage, transportation and use. The following are the reasons that many people want to use dried agricultural products:
Fresh agricultural products often use preservatives for long-distance transportation
Pesticides in fresh agricultural products are often not completely decomposed after a few days of use
Therefore, using high quality dry agricultural products is one of the new trends in the near future because:
Long-term preservation without worrying about mold, mildew, damage …
High quality without nutritional modification.
Agricultural product drying service helps customers to trade in freeze-dried agricultural products without the investment capital to buy a freeze dryer and open a production facility.
On the market today, there are many types of dryers for drying agricultural products, especially the cold drying method of Japanese technology SUNSAY agricultural dryers.
SUNSAY freeze drying service for agricultural products
Freeze-dried agricultural products are high-tech drying products, their outstanding advantage compared to other drying equipment is that the size and color of the dried product line remains the same as the original, and of course the value Nutrition is not altered or altered.
The main factor that creates a high market value of a dried vegetable product line is the shape and color, these two factors keep the natural variety, the higher the nutritional value.
The freeze -drying service of agricultural products will ensure that all dried products retain the best flavor and quality.
Group: Vegetables – Roots – Fruits. Especially the group of dried fruits
Spice group: onion, onion, garlic, chili, pepper, ginger, turmeric…
Herbs or teas: bitter melon, lotus leaves, chrysanthemums, tea….
Dried meats: Beef, chicken..
Dried seafood such as shrimp, fish, squid
And many other agricultural products.
What is outstanding about SUNSAY freeze drying technology?
Keep the color – The smell – The taste
The #1 energy saver on the market
Products dried evenly, quality
50% shorter drying time
Intelligent management system: The intelligent control system is capable of automatically controlling the entire drying process. The drying program is automatically saved and only needs to be set up once.
UV germicidal function: Eliminates factors that affect quality, such as mold, harmful bacteria… Ensure product quality, food hygiene and safety.
Widest drying range 20°C – 50°C
Environmentally friendly: The principle of closed system does not release odors – the gas does not pollute the environment.
Versatile and multi-use: When not drying, SUNSAY cold dryer can be used as a food preservation device after drying, storing products cold.
Address to provide quality prestige SUNSAY dryer for customers

The article has provided information about the drying service of agricultural products as well as the outstanding advantages of the SUNSAY dryer. If you have a need to buy, use or trade, please choose our products.
Contact method to order dryer SUNSAY
In addition to refrigeration dryers, SUNSAY Vietnam also provides other types of dryers such as: rice dryers, and horizontal dryers, food dryer, sublimation dryers, …
Please contact Hotline (Zalo): +84 935.995.035 or call center +84 941.108.888 or leave information in the form and we will contact you right away.