Supply and installation of 20 tons of wood chips chipping line for export to Hoa Binh
GREEN MECH specializes in consulting and designing  Export wood chipping line, with more than 10 years of development experience in the woodworking machinery industry, we provide customers with a complete system in a wood chipping line. export with a capacity from 5 to 50 tons/1 hour, according to each request, arrange specific installation, improve the most optimal wood chip production productivity.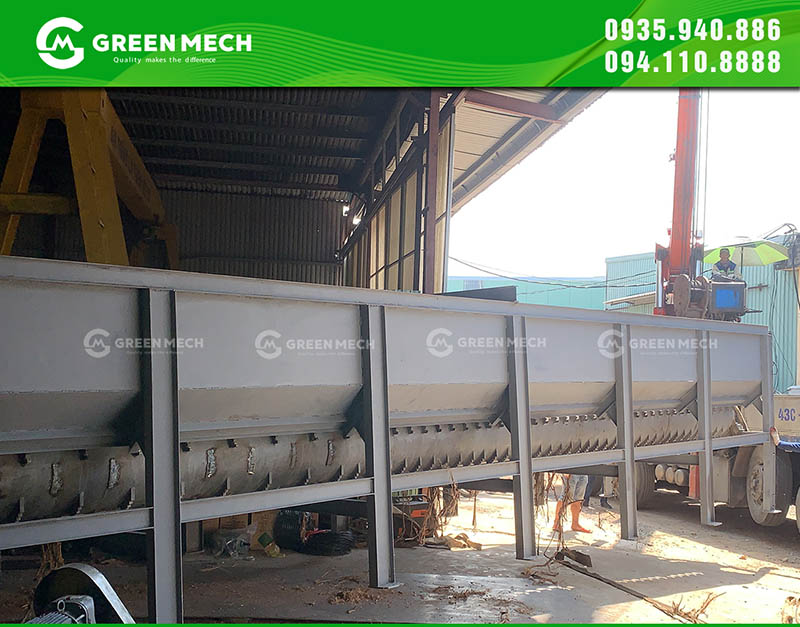 What equipment does the wood chipping line include?
In a standard export woodchip chipping line, there are equipments: Wood chipper, peeler, wood chip screener, wood chipper knife sharpener, control cabinet and feeder for wood. The equipment in the wood chipping line will operate sequentially, continuously, with high productivity without spending too much labor.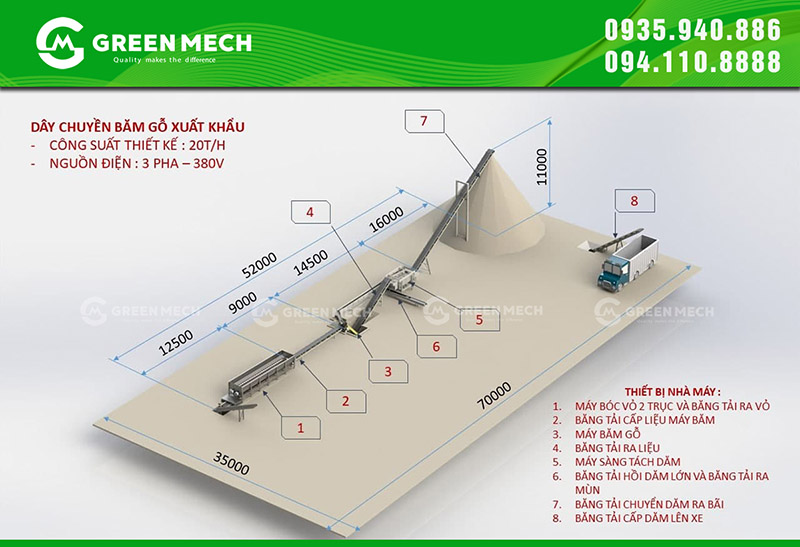 For any need for advice, quotation for export woodchip cutting line, please contact Tel (Zalo): 094 110 8888 or kynghexanh.com.vn we will support in the most detailed way.