SUNSAY freeze dryer at Techmart 2022 (Techmart Agriculture & Postharvest Technology 2022) is an activity to promote technology transfer, in order to promote interaction, exchange, trade, technology transfer, and attraction. investment in the fields of agriculture and the agricultural and food processing industry took place from May 19-20, 2022, organized in the form of direct and online combination. Direct display booth at 79 Truong Dinh, Ben Thanh Ward, District 1, HCMC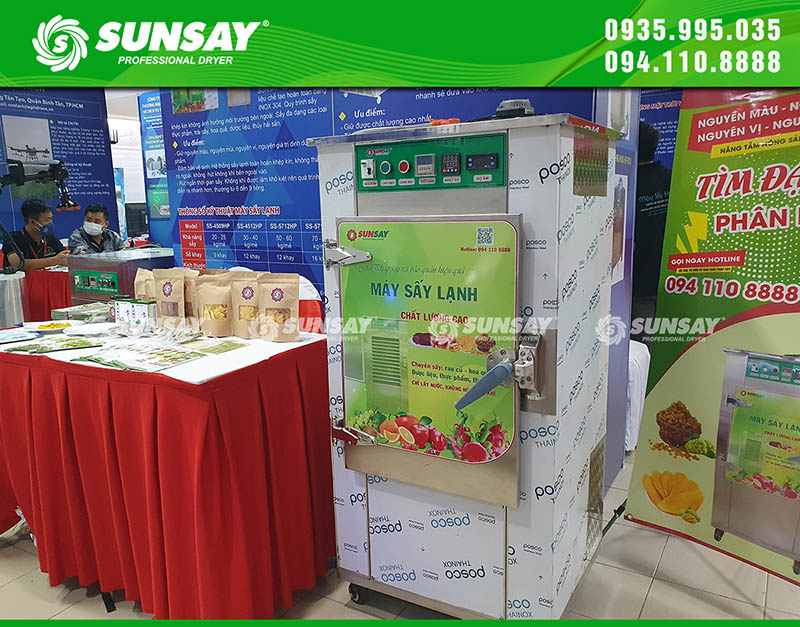 On May 19, the Center for Science and Technology Information and Statistics (CESTI) under the Department of Science and Technology of Ho Chi Minh City held a Technology and Equipment Market (Techmart) for agriculture and post-autumn technology. 2022. The event attracts nearly 200 technologies from 87 enterprises, institutes and schools participating in promotion and trade promotion.
Techmart in agriculture and post-harvest technology this year focuses on introducing new technology trends, technologies suitable to the production situation in Vietnam in the fields of preservation, processing of agricultural products and food, high technology. in the field of agriculture, breeding plant varieties and livestock.
In particular, SUNSAY food dryer and refrigeration dryer introduced by Vietnam Green Technology Joint Stock Company at the event received a lot of attention from visitors. The freeze-drying method is the best drying method for food, with the biggest advantage of keeping the nutritional value of the product because it doesn't use too high a temperature, and the color of the dried product does not change.
At the same time, the freeze drying system is a completely closed system, so the ability to keep the flavor is good.
This contributes to improving the quality of the product after drying. Therefore, the freeze-drying method is being interested by agricultural product processing facilities and companies and has been applied to many products such as: fruits, vegetables, seafood, spices.
SUNSAY food dryer applies 3D wind convection technology, this is a line of civil dryers that achieves high drying capacity, food dryers are applicable for drying foods such as fruits, vegetables, nuts, seafood, medicinal herbs. The parts of the SUNSAY food dryer are made entirely of 304 stainless steel to ensure food safety and hygiene.
The trays are removable for easy loading of drying materials and easy cleaning of the oven. Automatic control by PID technology: drying temperature, drying time, cooling time, automatically cooling the machine and stopping the machine when the drying batch is completed.
Photo of SUNSAY freeze dryer at Techmart 2022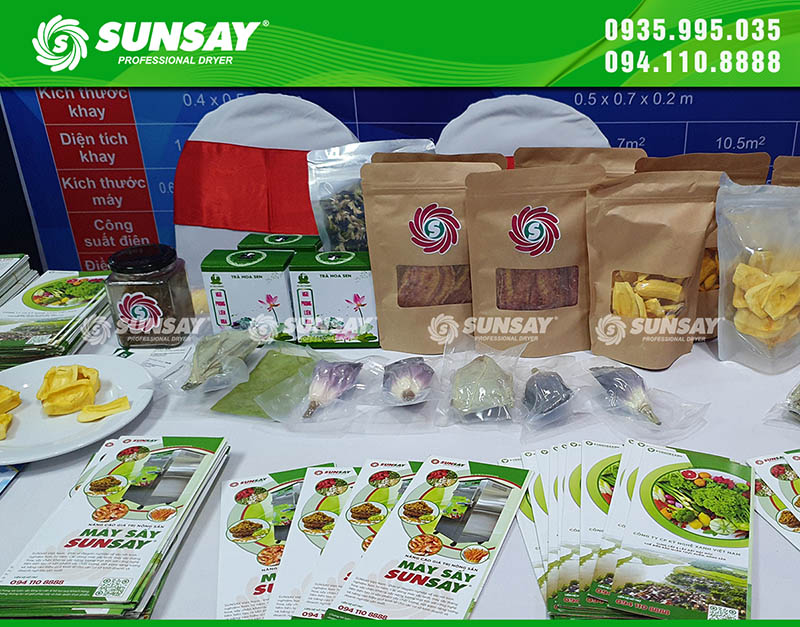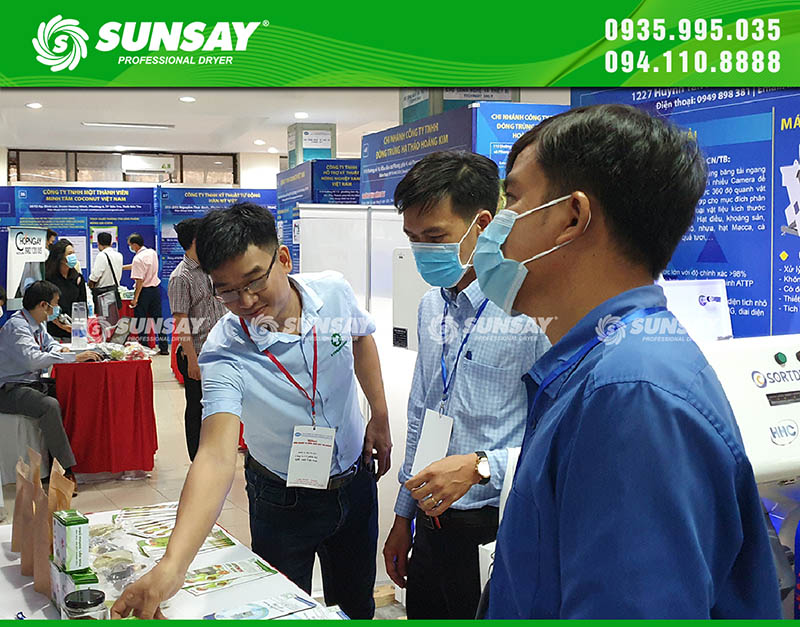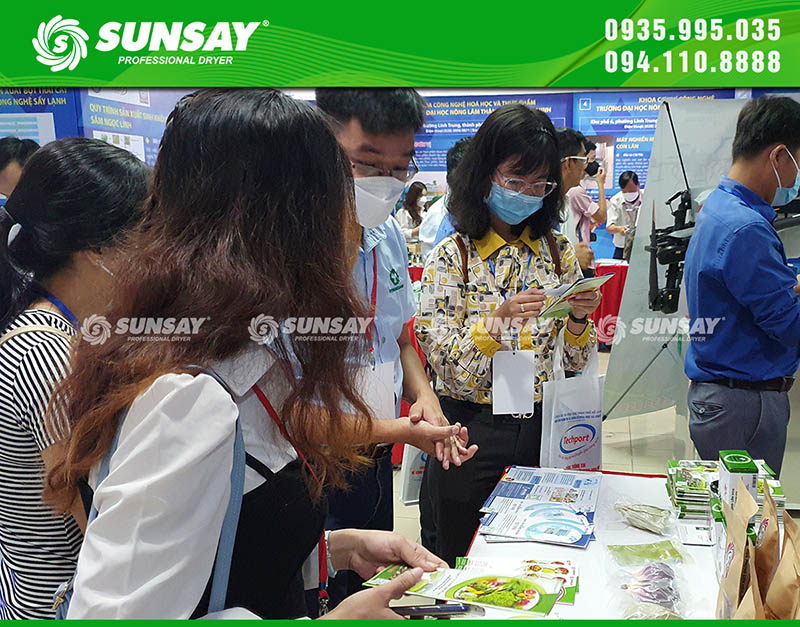 For many years now, SUNSAY has always participated and introduced its products to customers and received great attention at Ho Chi Minh City Technology Exchange. SUNSAY has effectively supported in improving product quality, contributing to reducing post-harvest losses, transferring technology, processes of drying, processing and preserving food and agricultural products to cooperatives, farmers and businesses. \
For any need for advice and support on drying solutions, please contact SUNSAY's hotline by phone: 094 110 8888  we will support and advise in the most detailed way.