A reputable sand silo seller is very important information that many people learn because this is really the optimal solution to replace the extremely expensive traditional warehouse construction. There are many main types of silos on the market, so you need to choose a reputable unit to buy. In this article, we would like to introduce to you the GREEN TECHNOLOGY unit with good reputation specializing in providing silos.
What is a sand silo? Applications of silos?
The sell sand storage silo is made up of a structural block of iron and steel combined together. This is a specialized equipment for storing sand in concrete batching plants, which is quite common in the production of fresh concrete or in places specializing in the production of unburnt bricks.
The main purpose of this product is for construction in road and bridge areas where large quantities of concrete are required. Besides storing sand, the silo can also store cement for dry mortar, lime ore, etc.
Silo products are manufactured based on the actual requirements of customers. Accordingly, the size of the silo is made according to arbitrary size, so the volume and weight also change based on the specific requirements of each customer. Usually, these types of silos are manufactured according to available standards with a storage volume of   45 tons, 60 tons, 80 tons,…
Purpose of use of sand storage silo
The silo is used to store various types of bulk materials with a capacity of 60 to 500 tons. This is really an extremely important item in the process of construction and installation at concrete batching plants.
A large volume of sand will be contained in a small area, which can be placed outdoors without fear of being affected by inclement weather. This product is used to store separate items, so the cost of hiring labor or warehouse is also reduced.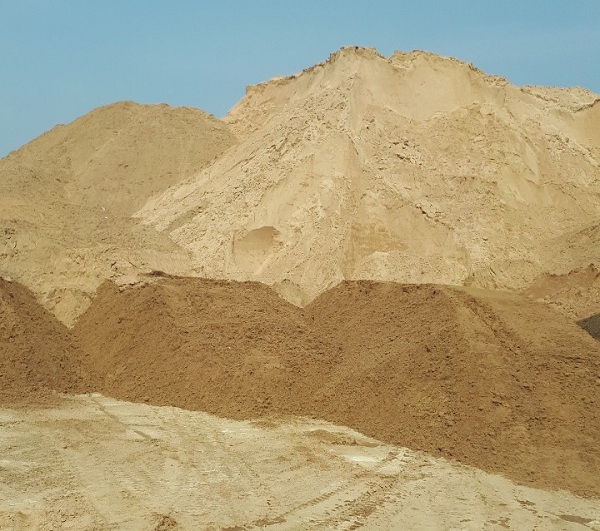 Using silo will prevent bad impacts from the environment such as dust, rain, sun, … without worrying about affecting the quality of sand. After combining with other types of concrete mixers, it can become a large cement mortar supply station for construction and production needs.
Outstanding advantages of using sand silos
The types of silos on the market today have the following outstanding advantages:
Different storage volumes are convenient to meet the needs of customers as well as concrete mixing operations.
Ensure the quality of sand, avoid dust from the environment or rain water that affects the quality.
Helps to save the most on labor costs  because the machine has an automatic control unit that flows out the sand, without the need of a porter like in the past.
Contributing greatly to increasing work productivity, creating the ability to store sand for a long time.
In general, silo is really a friendly product to people and nature, contributing to the great success of construction projects from small to large.
Not only does it help reduce costs for consumers, but it also helps reduce other costs incurred.
What to keep in mind when choosing a unit that sells sand storage silos?
When choosing to buy sand storage silos, you need to pay attention to carefully check whether the corrugated iron and cone of the silo are made of ct3 material or not? What is the thickness of the corrugated iron? Each type of silo is different, the thickness of the silo legs is not the same depending on the purpose of use, so you should choose a different thickness.
Besides, customers also need to find out if the base is full or not? How about the size? Should check the durability of the dust filter bag, what is the height and quantity of the dust filter bag?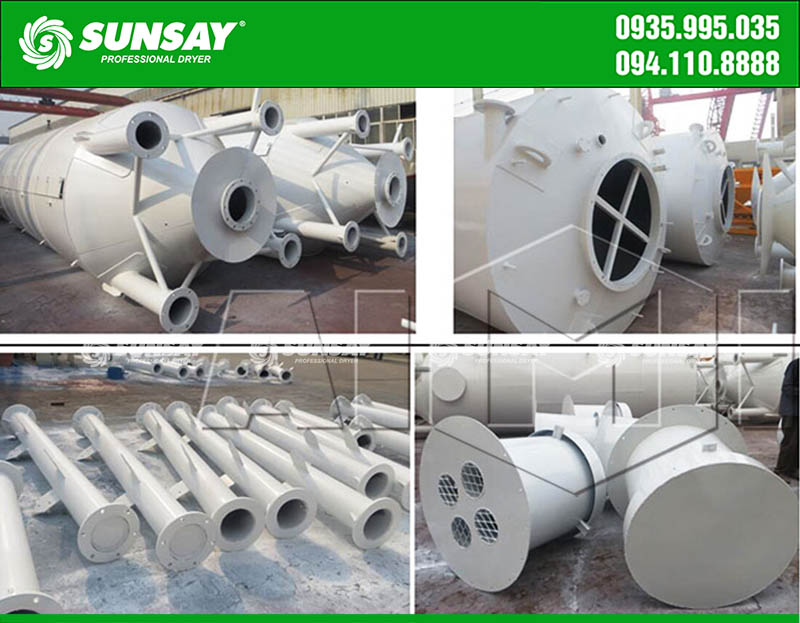 Check the opening and closing valve of the silo is a butterfly valve or not? Is it a steering wheel or a crank? Is the valve working smoothly? This affects the customer's material collection process. A standard containment silo should have overpressure valves, pressure relief towers, inner stairs for inspection and outer stairs with guardrails.
Which unit sells reputable sand storage silos?
GREEN TECHNOLOGY is the best answer for any unit that provides quality silos. With many years of experience in the profession, we are committed to providing our customers with standard products.
Our company is a reputable unit that is highly appreciated by many customers from large contractors and investors who are satisfied with the products and services we provide. Please feel secure when choosing GREEN TECHNOLOGY because:
Products with clear origin
The most competitive price in the market
Provide customers with a long-term warranty policy
Availability of spare parts and repair ensures that it does not take up too much of your time.
Contact us immediately via hotline 094.110.8888 for direct advice on products. Our consultants will listen to your needs and offer the most suitable product.