Currently, in the production process, in order to make the most of wood-based materials, manufacturers often use sawdust grinding machines . This is a machine that makes use of all the ingredients and shreds them to create sawdust.
Wood processing and production facilities are now very fond of using this machine because it brings a lot of advantages and benefits to users. This is also a useful solution for anyone to help you save time and effort when applying it in practice. Let's learn about how to use a sawdust pulverizer in the article below. 
Introduction of sawdust pulverizer series
The product line of sawdust pulverizer on the market today is no longer strange to anyone. Especially for wood production facilities in the market. This type of machine is now very widely used and has different characteristics compared to other wood crusher products on the market. Specifically, you can refer to the information about this product line right below.
What kind of machine is a sawdust pulverizer?
Sawdust pulverizer offers a very unique solution when it is possible to grind all types of wood from fresh wood to dry wood into sawdust. Sawdust pulverizer gives high quality, good sawdust, saves production time and costs at the lowest level and brings high economic value.
The sawdust pulverizer grinds wood into sawdust suitable for many different uses. Sawdust pulverizer is very versatile, using only one sawdust pulverizer can grind a variety of woods. The method of pulverizing sawdust is automatic and extremely fast.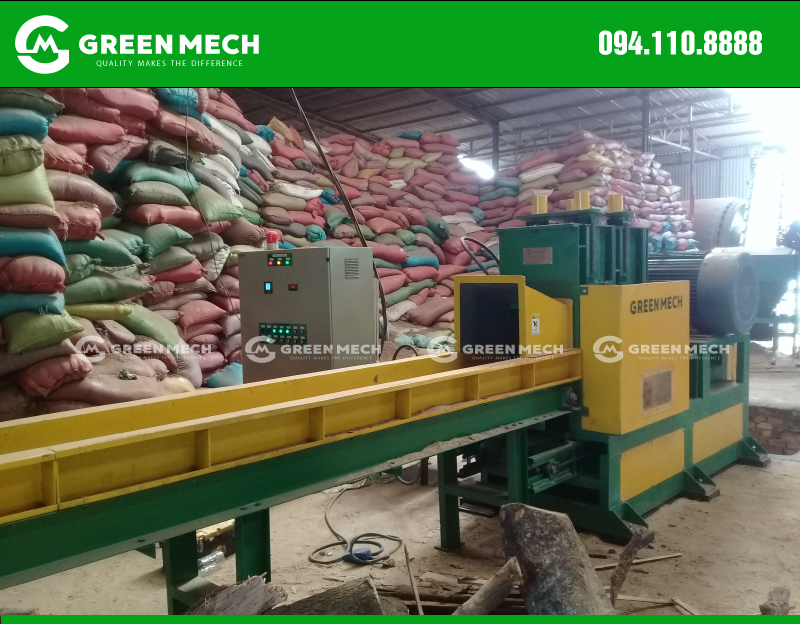 Sawdust pulverizer is favored by the quality of sawdust powder which is highly appreciated, small and fine. Sawdust for high cost, large profits. Using this product not only helps you optimize the wood grinding process, but also helps you get quality finished products, ensure efficiency as well as bring satisfaction to all customers. 
Structure of sawdust pulverizer
The sawdust pulverizer has a rather complicated and modern structure, suitable for many different types of wood. The sawdust pulverizer has the following basic components:
Wood feeder: the wood feeder is a horizontal conveyor used to feed wood to the machine. The operation of the wood feed conveyor is fully automatic and ensures the safety of the machine user. The conveyor system operates very quickly to increase the maximum productivity of the machine.
Wood clamping unit: The wood clamping unit has an automatic wood holding function so that the wood is firmly held and not thrown out during the operation of the sawdust pulverizer. This part is composed of clamps. 
Wood Crusher: This is a very important part of the machine, including very sharp blades that function as saw blades. The wood will go through this wood crushing system and will be crushed into sawdust. 
Parts conveying sawdust out: This part includes a conveyor system to convey sawdust out. This unit helps to transport the finished sawdust out quickly and gently. 
Body parts: The body is constructed of well-designed assemblies. This part helps the machine operate firmly, smoothly and limits vibration during use of the machine. 
Machine control unit: the control unit has the function of automatic control and adjusts the sawdust grinding speed and size as the operator's intention. The control system is designed very smart, easy to use. 
In general, each part of the sawdust pulverizer has different functions and roles. All create a finished product that ensures high efficiency, promotes productivity, and increases revenue for all production facilities on the market today. However, you should also look to buy quality products to get the desired effect.
Where to buy sawdust pulverizer?
If you want to buy sawdust pulverizer products, look for reputable addresses. The sawdust pulverizer provided by Green Technology is guaranteed for the top quality of products. The sawdust pulverizer at Green Technology is evaluated very reasonably, very commensurate with the product cost, is a very reasonable product to invest in production.
To buy suitable sawdust pulverizers, please contact us by phone number +84 94.110.8888 or website: https://kynghexanh.com/ for support. With many years of experience, we will advise you on the best sawdust pulverizer product.