SUNSAY dryer designs and supplies Sausage dryer in Vinh Long, this is a food dryer device that uses a hanger to dry food, the machine uses 3D wind convection drying technology, and the product dries evenly. and fast, save time, capacity. sausages in Vinh Long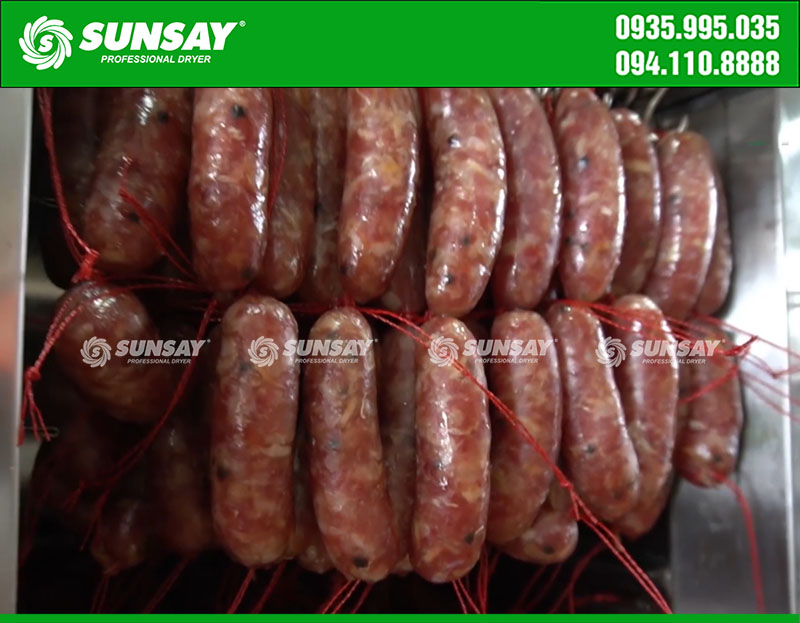 Advantages of sausage dryer SUNSAY
Diverse capacity from 20 Kg / drying time to 300 Kg / drying time.
Circulating 3D convection technology helps products dry evenly without turning back.
Fully equipped with hangers, or drying trays for easy product placement.
SUNSAY sausage dryer is made entirely of high quality 304 stainless steel 100%, ensuring food safety and hygiene.
Control technology by PID, or PLC (for sausage dryers with a capacity of 150kg or more) makes it easy to control and gives the highest quality of sausages.
Photos of sausage dryers in Vinh Long
Supply and distribution of sausage dryers in Vinh Long, customers immediately contact Hotline SUNSAY +84 94 110 8888 for the most detailed advice.
Mini sausage dryer in Vinh Long
Industrial sausage dryer in Vinh Long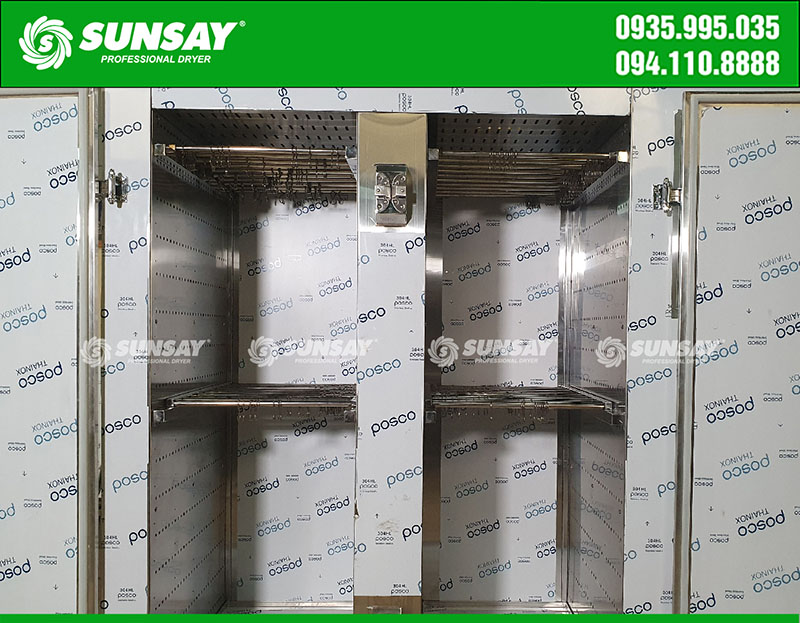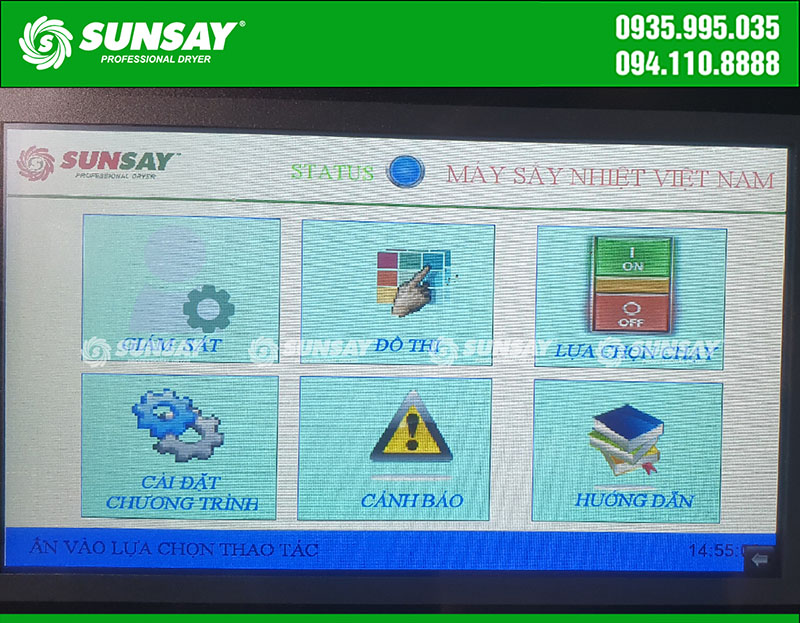 Investment advice video, choosing the right sausage dryer
For all inquiries and quotes for Sausage Dryer in Vinh Long, please contact Tel (Zalo): 094 110 8888 we will support in the most detailed way.
For all answers to questions about industrial knife sharpeners, please contact Green Technology immediately by phone number +84 94.110.8888 or website: https://kynghexanh.com.vn/ for the earliest answers. . With a team of extremely enthusiastic and professional consultants, you will definitely be satisfied.