Mini knife sharpener is an indispensable device in facilities or factories that use chopping machines such as wood chippers, plastic shredders, paper shredders, etc. Knives need to be re-sharpened after being used for a period of time. to ensure technical requirements. And mini knife sharpeners are an option for most establishments that need a sharpener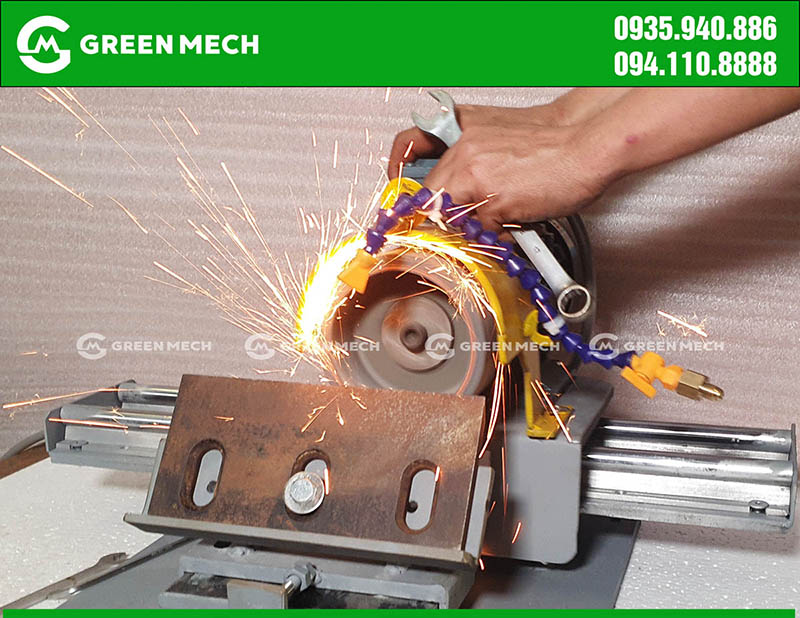 3 Ways to sharpen ordinary knives before
Previously, establishments that used hashing machines often chose one of the following three methods to handle the hash knife.
Manual knife sharpener
This method has the advantage of not having to invest a lot of money, but the disadvantage is that it is very dangerous because it is often sharp and easily unsafe. In addition, manual sharpening of knives takes a lot of time and low accuracy.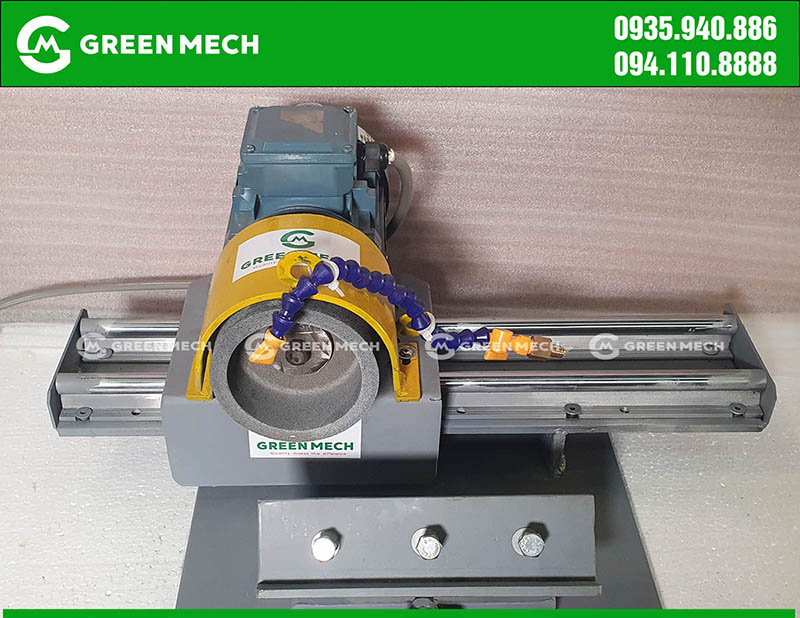 Sharpen knives with a specialized automatic knife sharpener
This is the method that helps factories to be the most proactive in sharpening knives, in terms of sharpening technique and accuracy, specialized automatic knife sharpeners do this very well. However, the biggest limitation is that not all establishment owners can afford to invest in automatic knife sharpeners.
Outsource knife sharpener
Many establishment owners do not want to take the risk in manual knife sharpening, do not want to spend a lot of time and want the sharpest knife. The option of bringing knives outside for establishments with specialized knife sharpeners for sharpening is also chosen by many places.
However, the locality is not always available to hire a sharpener and the sharpening needs to be continuous, so many times the facilities are also passive due to waiting for transportation and depending on the processing unit. Not taking into account the long-term use of the option of taking out the knife to sharpen the knife, the cost per year for knife sharpening and transportation is not small.
Sharpen knives with a mini knife sharpener
Understanding the above issues, the design engineers of GREEN MECH have launched a mini knife sharpener with outstanding features and benefits that solve the limitations of professional automatic knife sharpeners as well as problems of manual grinding. Facilities will be more proactive, sharpen knives more accurately, faster with less investment. This will be the most effective and optimal solution.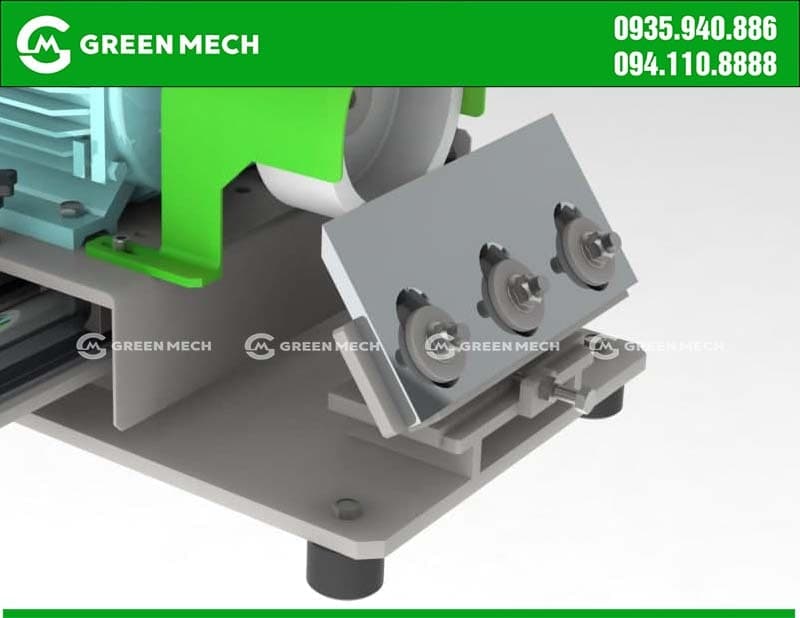 Advantages of mini knife sharpener
Low investment cost
Compact machine easy to move
Easy knife holder, precise knife sharpening.
The machine is working stably
Suitable for many establishments with small and large scale can be used.

Mini chopping knife sharpener
Cons of mini knife sharpener
320mm stroke, suitable for tall lengths from 300 back. This knife size is very popular.
Mini knife sharpener with low cost should be designed to focus only on sharpening techniques. Watering to cool the knife needs to be done manually.
The knife sharpener is semi-automatic, so the process of moving on the slider needs to use an operation for the table to move along the knife.
The above limitations compared with low investment costs, are also acceptable because the most important problems mini knife sharpeners have solved.
How much does a knife sharpener cost?
The mincing knife sharpener is designed with different grinding strokes, the stroke of the mini knife sharpener is 320mm. However, depending on the type of knife, the sharpening stroke can be adjusted even shorter. In addition to the above journey, GREEN MECH also has large journeys up to several meters. Each knife sharpener is different, the price will be different, the smallest price is suitable for many investment scales. You can contact GREEN MECH for specific advice and accurate quotes.
Máy mài dao băm GREEN MECH
Where to buy knife sharpener?
Knife sharpener GREEN MECH Vietnam is always ready to advise and support on how to choose a knife sharpener, wood chipper, wood crusher to sawdust, design a wood shredder plant and provide product technology transfer. produces quality wood chips and sawdust, providing the most suitable and effective solution.
For detailed advice on the GREEN MECH knife sharpener, please contact Hotline (Zalo): 0935.940.886   or call the switchboard: + 84 94.110.8888 for support.