Hydraulic Juicer food juicer machine is a modern industrial equipment, used to squeeze food to get juice, and most commonly can be used to squeeze plant seeds such as peanuts, soybeans, macadamia nuts to make juice. take the oil.
Specifications of juicer machine
Industrial juicer machine
Model: GM 100 HF
Capacity: 50-100 kg/h
Products: fruits, vegetables, tubers
Pressing technology: Hydraulic squeeze out water
Power capacity: 5.5 kW
Press jar: SUS 304
Body: protective painted steel
Power supply: 3800V/3P/50Hz
Origin: GREEN MECH – Vietnam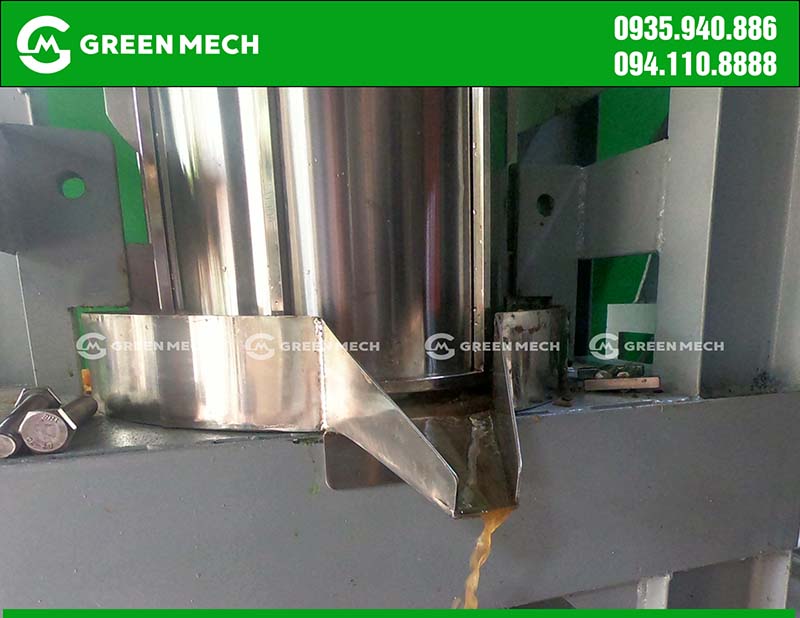 Outstanding features of the juicer machine
The juicer made by  GREEN MECH is a modern juice machine which is highly appreciated for its product quality and productivity after squeezing, stable operation, high productivity, full pressing up to 90 %.
All parts in direct contact with pressed food are used 304 stainless steel specialized in the food industry.
Pictures of industrial juicers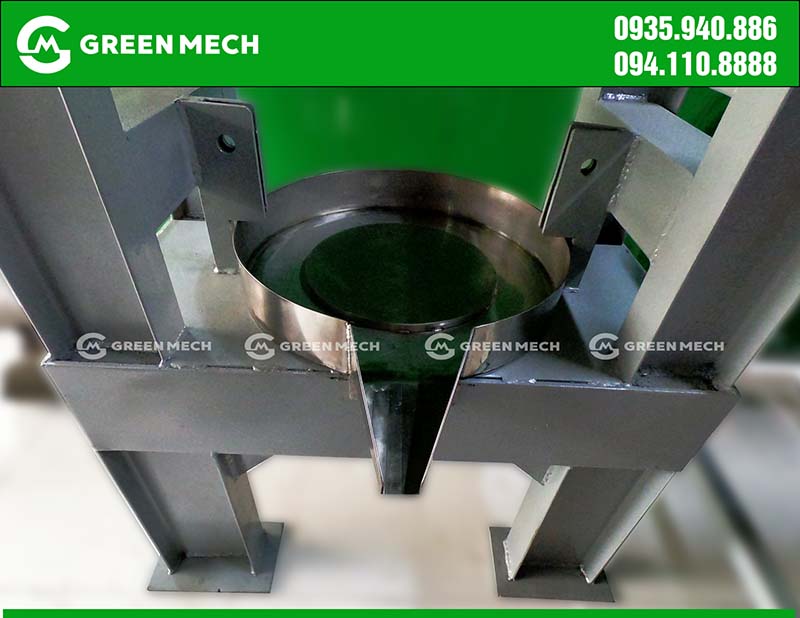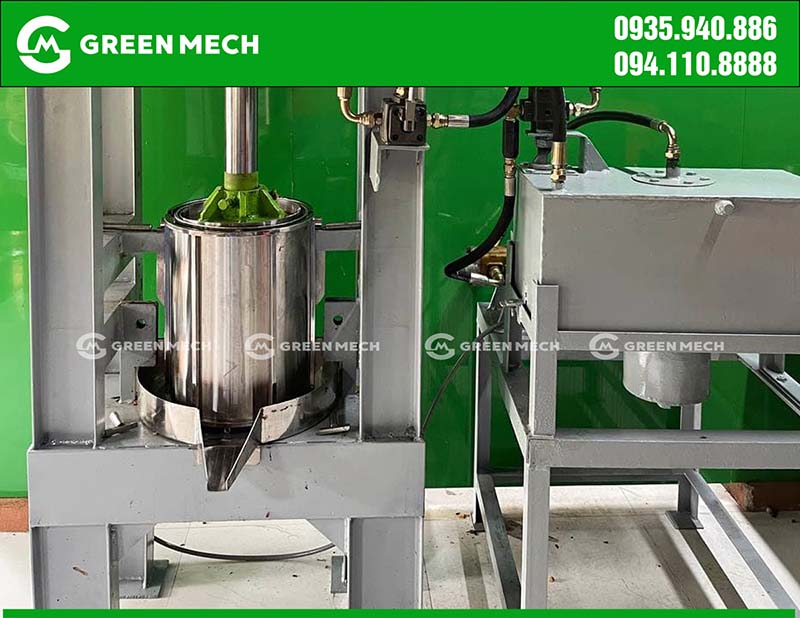 All parts in contact with food in the hydraulic oil press use INOX 304 to ensure food safety
A juicer is a type of machine that uses hydraulic equipment to operate, using hydraulic oil to provide the working machinery system. The use of hydraulic oil is both reusable, fuel-efficient and ensures high safety.
Video of industrial juicer operation

The hydraulic juicer machine manufactured by  GREEN MECH  has a fairly simple structure, including: hydraulic power unit, electrical cabinet, hydraulic cylinder, hydraulic oil pipe, valve system and accessories. connected together to create a tight and effective working system.
Compared with traditional presses with old, unsanitary machines, the amount of oil pressed is small, it takes a lot of human effort, and the time is long for one press, which leads to low productivity.
For any need for advice and support for investment, installation, and supply of hydraulic presses, please contact immediately to hotline +84 94 110 8888. We are always ready to support customers.