Hydraulic oil press machine is a modern industrial equipment, used to press food to get water, and most commonly can be used to squeeze plant seeds such as peanuts, soybeans, macadamia nuts to get starch. oil.
High quality hydraulic oil press machine
Hydraulic oil presses are popular and widely used in households, restaurants and restaurants in recent years. Hydraulic oil press is a modern equipment, used to reduce human effort, increase output, safety, ensure hygiene and shorten time, reduce noise.
Outstanding features of hydraulic oil press machine
The hydraulic oil press made by GREEN MECH is a modern press, highly appreciated by customers for product quality and productivity after pressing, stable operation, high productivity, exhausted pressing to 95 %. All parts in direct contact with pressed food are used 304 stainless steel specialized in the food industry.
Hydraulic oil press is a type of machine that uses hydraulic equipment to operate, using hydraulic oil to supply the working machinery system.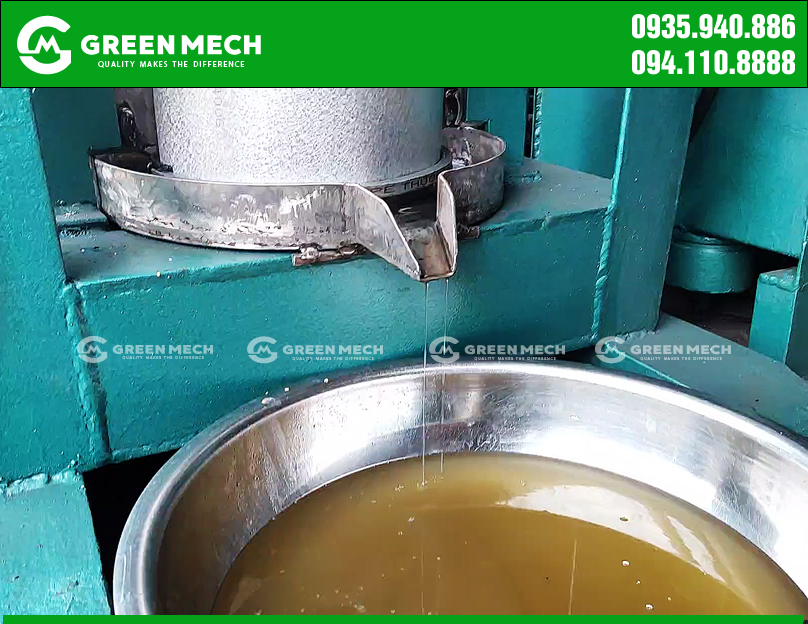 The use of hydraulic oil is both reusable, fuel-efficient and ensures high safety.
The hydraulic oil press machine manufactured by GREEN MECH has a fairly simple structure, including: hydraulic power unit, electrical cabinet, hydraulic cylinder, hydraulic oil pipe, valve system and accessory equipment that will be connected to together to create a tight and efficient working system.
Pictures of hydraulic oil press machine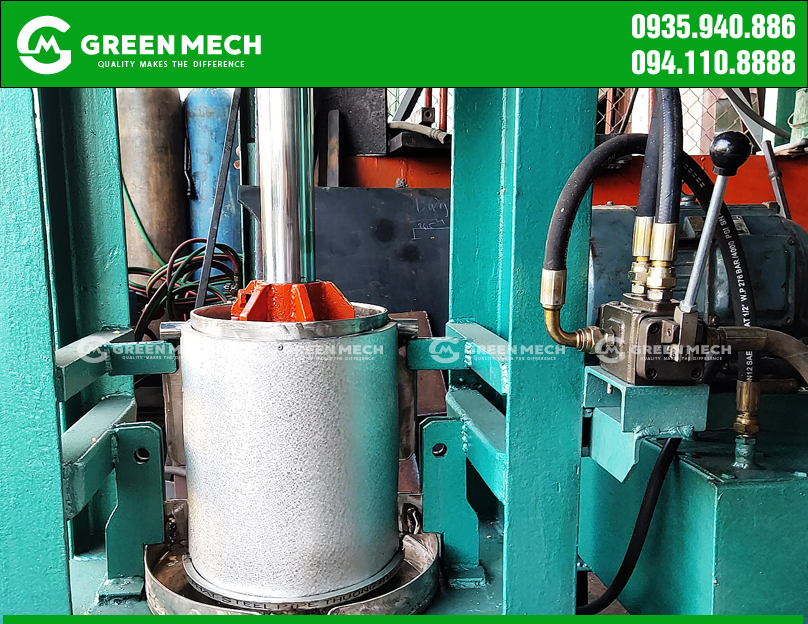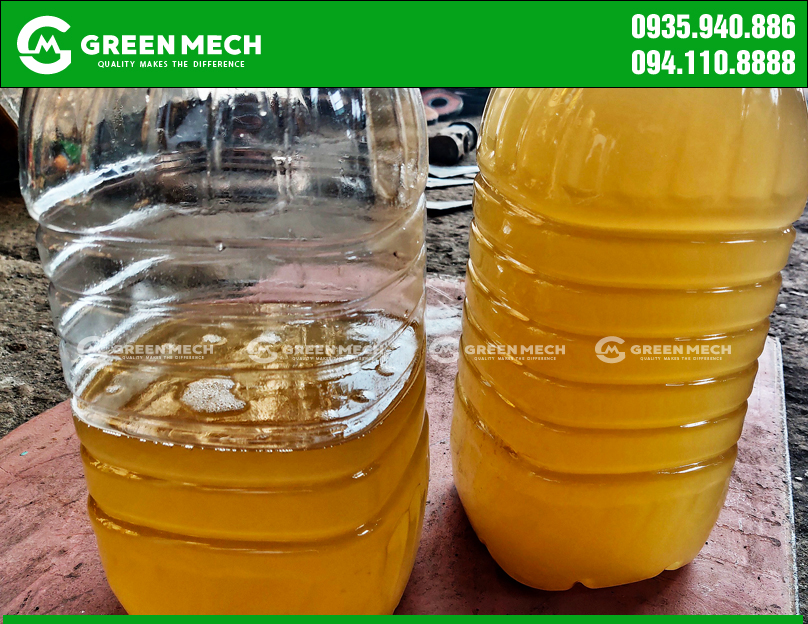 Videos hydraulic oil press machine
Using hydraulic oil press to press macadamia effectively

Get a quote for Industrial Hydraulic Press, Please contact the hotline +84 94.110.8888.