There are many customers who are interested in how much is the current fruit and vegetable dryer price ? What issues should be paid attention to when choosing product lines for dryers? These are all concerns of users when looking to buy a dryer to dry vegetables. However, on the market today, there are many units offering this product, making it difficult for you to choose. Let's answer the above questions through this article.
Why should you use a fruit and vegetable dryer?
Fruit and vegetable dryer is a very useful product line used by many people. Owning this line of dryers helps bring many conveniences to you in the work of preserving fruit. The price of the fruit and vegetable dryer is also very flexible, making it easy to choose.
The dryer helps vegetables and fruits retain their original flavor
Drying will help you preserve food a lot better. However, some traditional drying methods often do not guarantee the beauty of food and cannot keep the intact flavor of food. This will cause the food to lose its original taste. If you use a fruit and vegetable dryer, you can be completely assured because during the drying process, the machine still ensures the original flavor of the food.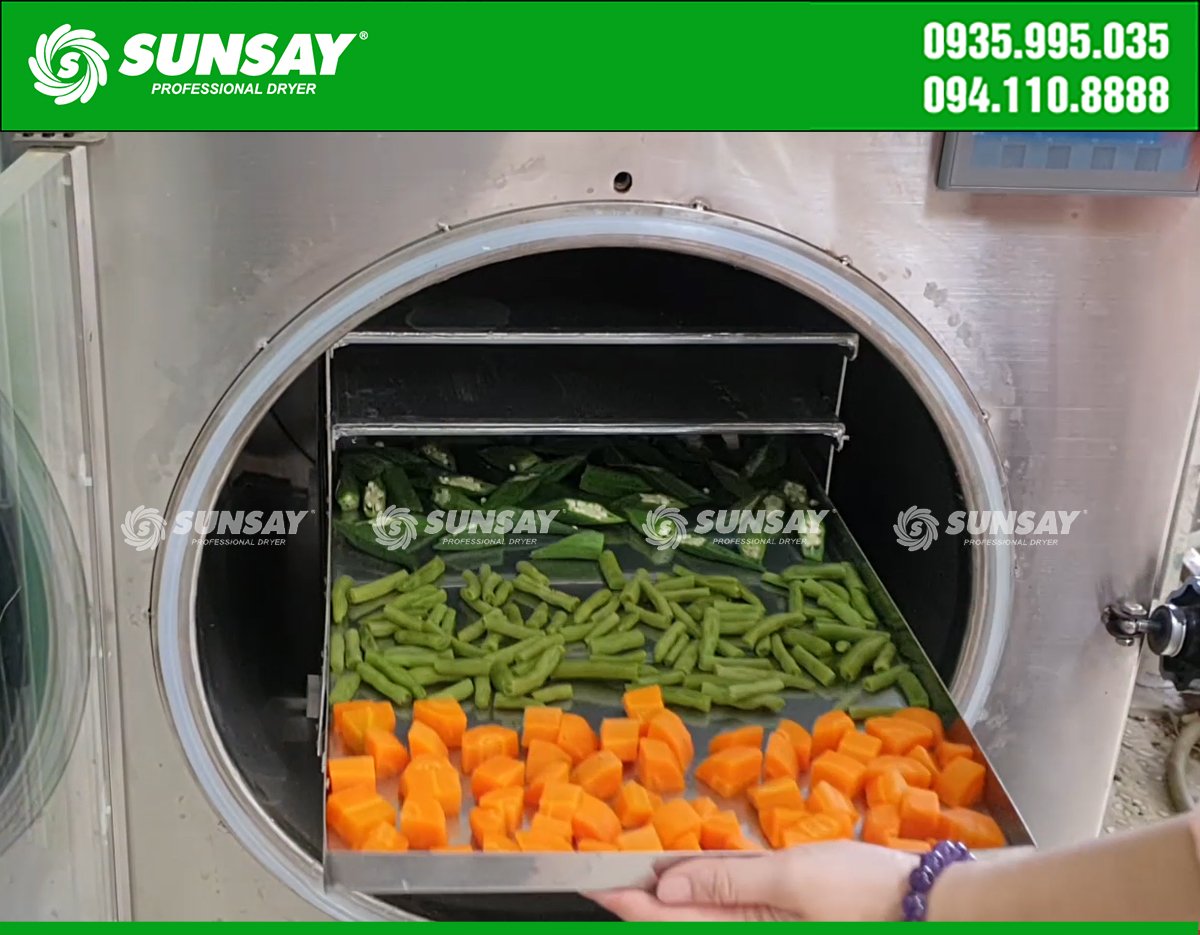 Using a dryer helps to ensure food safety
When choosing to buy dried fruit and vegetable products from outside, it will be difficult for you to know what is a quality product. Many places often use preservatives to help food have a longer shelf life. This is one of the causes that adversely affect the health of users. 
But when you own a line of fruit and vegetable dryers, you can get a quantity of dried food that is both delicious and safe for your family's health. You will no longer have to worry about using chemical foods.
Reduce food waste
In the past, when buying a variety of fresh fruits and vegetables, but processing and using them all, people often let them spoil and go to waste. Since the fruit and vegetable dryer line was born, you can easily preserve food by drying, packaging and gradually using it. This method helps you maximize the cost of buying and selling vegetables. The price of a fruit and vegetable dryer is not too high, so you can completely save the maximum cost when buying a machine.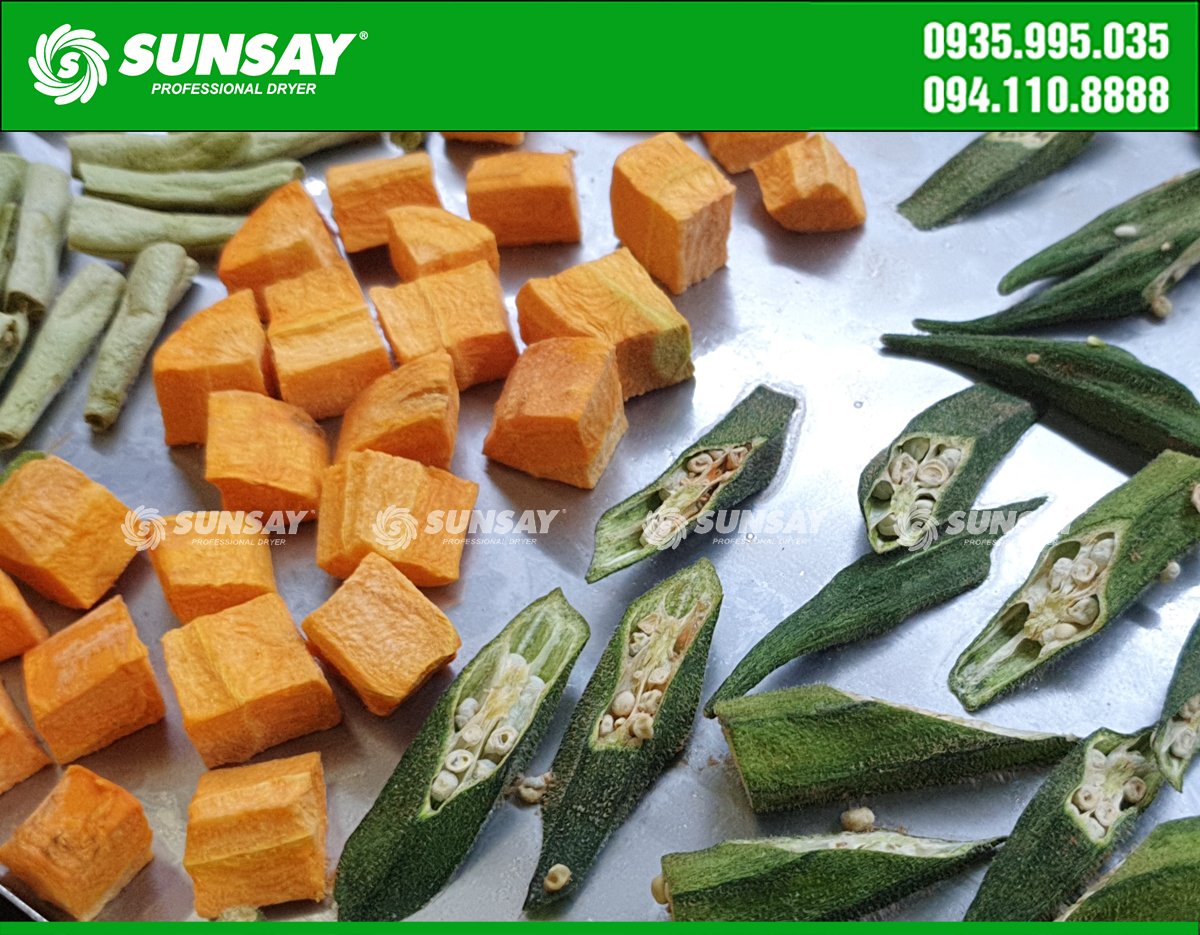 Is the price of fruit and vegetable machines on the market expensive?
The current price of fruit and vegetable machines is expensive or not depends on a number of important factors. In the process of choosing a product you need to carefully consider the prerequisites. Because not everyone can choose a company that provides products with competitive and cheap fruit and vegetable dryer prices compared to other units on the market. Take a look at the factors below to help you choose the product with the best price.
Factors determining the price of fruit and vegetable dryers
There are many different types of fruit and vegetable dryers on the market today. Depending on the type of machine, the listed product price will be corresponding. One of the most important factors determining the price is the origin of the product. If your machine is a genuine product, its price will often be higher than that of processed machines.
Machine size and product quality are also important factors contributing to product cost. The higher the quality of the product, the higher the cost of the product.
Fruit and vegetable dryer price at SUNSAY
SUNSAY is proud to bring to customers the most prestigious, modern and quality fruit and vegetable dryer product lines in the market. The fruit and vegetable dryer line at the company is designed to be extremely convenient with outstanding functions. You will own a large quantity of high quality dried fruits and vegetables in a very short time. When used, it is also extremely convenient for all users because the operation is simple, easy, not too complicated. The buttons and display are clearly shown on the machine, so customers can feel secure right from the first use. Moreover, you will also be guided by a consultant on how to use it in detail when ordering a fruit and vegetable dryer at SUNSAY Vietnam.
Product prices at SUNSAY are also considered to be much cheaper than in the market. When you come to us, you will also be consulted specifically about each product being offered at the unit. From there, you can easily choose for yourself a quality dryer that is suitable for your price and finances. Contact us immediately to receive more attractive offers via hotline 0941108888 or visit our website: https://dryer.vn/ .