In order to support the startup community in Vietnam, SUNSAY Dryer continues to implement the SUNSAY food dryer lending program in 2022. The program will help you solve difficult problems when participating in the mission. mission to improve the value of agricultural products and food of Vietnam.
Since then, contributing to improving the value of the production and preservation chain of agricultural products that Vietnam is facing many difficulties when having the opportunity to transform.
SUNSAY series of dryers in the food dryer loan program
Drying technology: Heat drying

Dryer model: SS-4510CD

Drying capacity: 20 kg to 50 kg / 1 drying time

Types of products that can be dried: All products in the form of granules, slices, … such as fruits, vegetables, … agricultural products, aquatic products, medicinal herbs.

Number of trays: 11 trays including 10 trays + 1 lined tray

Wind convection technology: 3D

Drying temperature: 40 to 90 degrees Celsius

Machine material: SUS 304 2 layers of insulation.

Control: automatic

Electric power: 1.5 kW

Consumption level: 0.5 – 0.8 kW/h

Power supply: 220V/50Hz

Machine weight: 95 Kg

Machine cost: 25.5 million VND.
You can refer to more details about SUNSAY 10 trays food dryer here .
Conditions for participating in the SUNSAY food dryer loan program
Are you looking for a career path based on Vietnam's rich agriculture but don't know where to start?

You have started a business but do not have a support person to help you find recipes for products typical of the area you live in.

You are a person returning to your hometown to start a business and not yet eligible to invest in a dryer but have a desire to test local products.

You want to experiment with product processing to test the market but have not yet decided to invest in a dryer right away.

Are you an agronomist or an agricultural influencer, wishing for a dryer to help those cases where you think they are in need of a dryer to help create new opportunities.

You have a need to borrow a dryer, have another reason to want to exchange directly with SUNSAY dryer.

Note: When participating in the SUNSAY

food dryer loan

program , you need to deposit an amount of 10 million to commit to using and maintaining the SUNSAY dryer well. SUNSAY will refund the deposit for the dryer loan within 5 to 7 days upon receipt of the dryer. If damage occurs during borrowing of the dryer that is the responsibility of the borrower, you will be responsible for the cost of the repair.
Sign up for the SUNSAY food dryer loan program
You have the need to join this SUNSAY food dryer loan program and satisfy 1 of the above conditions. Please register for the food dryer loan program using the form below as follows:
Block "cho-muon-may-say" not found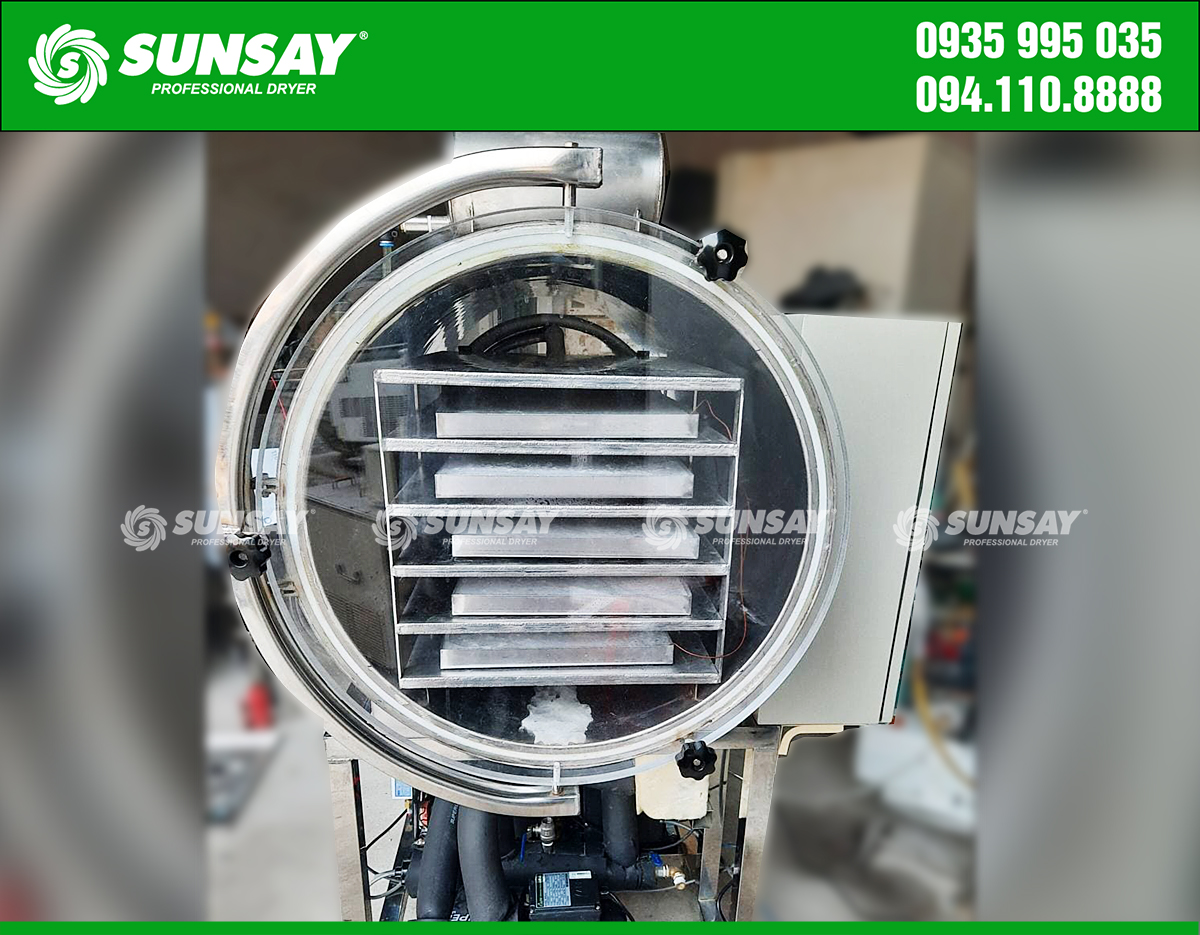 Instructions to join the SUNSAY food dryer lending program:
Registrant Name:

Unit name:

Position:

SUNSAY dryer pick up location:

Desired time to have SUNSAY dryer:

Products to be dried:

Expectations when participating in the food dryer lending program:

Other issues that need SUNSAY dryer support:
The above information you need to provide when talking with the person in charge of supporting the SUNSAY food dryer loan program.
SUNSAY food dryer rental period
Each individual/unit participating in the SUNSAY

food dryer loan

program with a maximum period of 15 days of use.

If you exceed the above time, you can register more with SUNSAY dryer to rent more if you need to use it again. You can refer to SUNSAY

food dryer rental service

if you want to have the machine used immediately and according to your wishes.
When participating in the SUNSAY food dryer lending program, what support do you get?
Deliver/receive SUNSAY dryers to the place. Delivery/receiving costs you will pay for the shipping unit.

Get instructions on how to use the dryer directly from a SUNSAY engineer.

Get advice on drying processes and instructions from SUNSAY food technology engineers if you have a need.

Connected with individuals/units with the same production value chain.

Supported communication on websites and social media channels that SUNSAY dryers own.

Get support from SUNSAY to introduce products and connect business opportunities if your product meets the requirements.
Notes when participating in the SUNSAY food dryer lending program:
Number of dryers used for the program: 02 machines

Those who register in advance, ensure the conditions and complete the registration will receive the SUNSAY dryer. Those who register later will be notified of the time to receive the dryer.

When receiving the dryer from the dryer delivery unit, you need to check the condition before receiving the dryer to confirm that the delivered dryer is not damaged during transportation. In case, there is a problem due to transportation, you should quickly take a photo/video and immediately send it to the person in charge of the SUNSAY dryer program to promptly work with the SUNSAY dryer delivery unit.

Before sending the dryer back, you need to pack it as carefully as when you received the dryer to ensure the best preservation during transportation.

SUNSAY dryer always wants to support you, participants need to commit to SUNSAY dryer to ensure good quality preservation for you to borrow the next dryer to be used.
Video of 10 trays food dryer
Support channel for SUNSAY food dryer loan program
When you need assistance with any problem related to the dryer and the SUNSAY food dryer loan program. Please contact the call center: +84 94.110.8888 or inform the person in charge of the program:
Person in charge: Ms. Kieu

Email: saleadmin@kynghexanh.com

Phone/Zalo/Tele:

0902.868.880
Hopefully, with the loan program of food dryers, SUNSAY dryers can help you start a business in agriculture, those who are having difficulty in applying technology to processing and preserving have more opportunities to convert. change and quickly catch up with trends as well as help Vietnam's agricultural product processing and preservation industry.