Q: What will the export price of wood chips be in 2022?
A: The price of woodchips for export will increase very strongly this year.
Market situation of export wood chip prices at the end of 2021
From December 2021, the export woodchip market of Vietnam has started to be active again due to the strong increase in demand for pulp in China.
Softwood pulp price recovered to $900/ton
The price of hardwood pulp increased from the bottom of 700 USD/ton to 777 USD/ton.
In December, the FOB export price of China increased by about 1-2 USD/ton to 119 – 120 USD/ton.
What will the price of export wood chips be in 2022?
The increase in the price of woodchips for export has lasted from the beginning of December 2021 to February 2022 and has not shown any sign of ending when on February 14, some units offered FOB prices for wood chips exported to China. to 124 – 125 USD/ton, orders to Japan at 128 – 130 USD/ton.

At this time, in China, the price of hardwood pulp continued to increase by about 6 USD/ton from last week and increased by about 138 USD/ton from the bottom of 700 USD/ton to 838 USD/ton, softwood kraft pulp price increased. to nearly 1,000 USD/ton. This shows that the demand for wood pulp from China continues to increase strongly, boosting the demand for wood chips.
In Vietnam, many factories across the country have not returned to production, causing the supply of wood chips to decrease. In addition, factories also faced a shortage of raw materials due to rainy weather in the North or people only exploited after the 15th, making many factories unable to push up to full capacity. In some places, wood chipper investment projects have not been implemented after a prolonged epidemic.
The large woodchip mills almost have ready orders, even many small wood chip factories in the North have also signed monthly supply contracts for exporters. Therefore, even though new export trading enterprises have orders, it is still difficult to enter the market.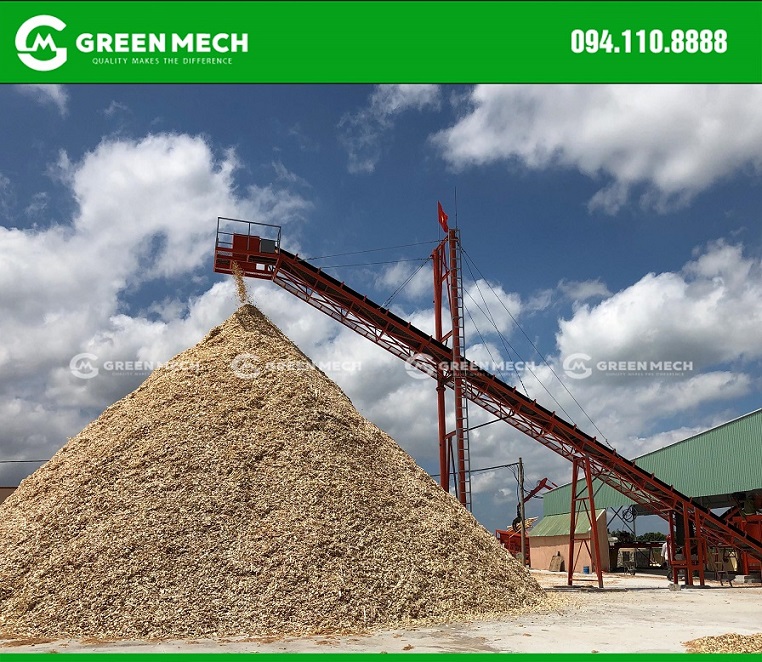 Expected price of export wood chips in the near future
It is expected that the price of woodchips can continue to increase at least until the end of the first quarter of 2022 when the price of pulp in the world and China has not shown any signs of cooling down, the scarcity of raw materials in Vietnam makes supply not enough to meet demand. . This is an opportunity for investors to consider the option to deploy their investment plan for a wood chip factory.