Cheap coffee dryer is the line of dryers that SUNSAY designed for the vast majority of coffee farmers and coffee processing facilities that need large capacity and low investment costs. Let's find out with SUNSAY dryer what this cheap coffee dryer has and what are the advantages and disadvantages!
Traditional coffee drying
In the past, coffee was processed and dried according to the traditional way of relying on sunlight and drying on concrete or canvas platforms.
Advantages of drying coffee outdoors
Advantages of drying coffee outdoors

No need to invest in a coffee dryer.

No need to train participants to dry the coffee, unskilled labor can be used.

Price pressured due to manual processing.

Loss due to drops and pets.

Mixing rocks into the coffee, causing damage to the processing equipment behind.
Current coffee drying technologies
Solar drying house
High-capacity wind-reversing horizontal static drying technology

Batch rotary drum coffee dryer


Continuously rotating barrel coffee dryer
Cheap coffee dryer based on what criteria?
Lowest investment cost
Investment cost is understood as the amount of money that we need to spend to be able to buy a coffee dryer to use. In the line of cheap coffee dryers, the initial investment cost from about 60 million dong, we can invest in a coffee dryer with a capacity of 500 to 700 kg/drying batch.
Currently, most coffee farmers when it comes to the harvest season are often worried about preserving coffee effectively, when the coffee harvest season often falls in the rainy season, in addition to depending on the weather. The factor of drying yard area is also a dilemma in drying coffee.
Horizontal wind reversing technology is the most optimal solution in preserving the best coffee and this is also a device with a cheap coffee dryer price in drying technologies of the same capacity.
Maximum drying capacity
Drying capacity of cheap coffee dryer line from 500 Kg to 20 Ton/drying batch. The higher the capacity, the lower the investment cost per ton of coffee. Coffee dryer from 10 to 20 tons. average investment from 20 million to 22 million.
Overcoming the limitations of traditional coffee drying
Proactive in production, coffee is dried according to plan.
Regardless of the weather, it can be dried day or night.
Coffee drying is large capacity. Cheap coffee dryer can work 24/24/7.


The coffee dryer is easy to operate, low in maintenance, and does not require much technical training.

Low cost of coffee drying.

The coffee is dried according to a controlled process and temperature, which improves the quality of the coffee.


The price of dried coffee is sold at a much higher price than outdoor sun drying.

Do not mix impurities in coffee.
Cheap price of coffee dryer
Below is the price list of the most common coffee dryers that apply horizontal drying technology to reverse the wind, listed by each product model, with each tray size, area and drying volume/1 drying for customers. most easily visualized.
OFFER 2022: To receive a discount on cheap coffee dryer prices from February 5, 2022, please contact +8494 110 8888 immediately to receive a subsidy and a discount of 5-10% in the meantime. present
The above price list of agricultural dryers is the common horizontal line of agricultural dryers made of galvanized sheet in assembled form, if there is a need to dry for high-value products and need more advanced raw materials such as: INOX, contact us for a detailed quote.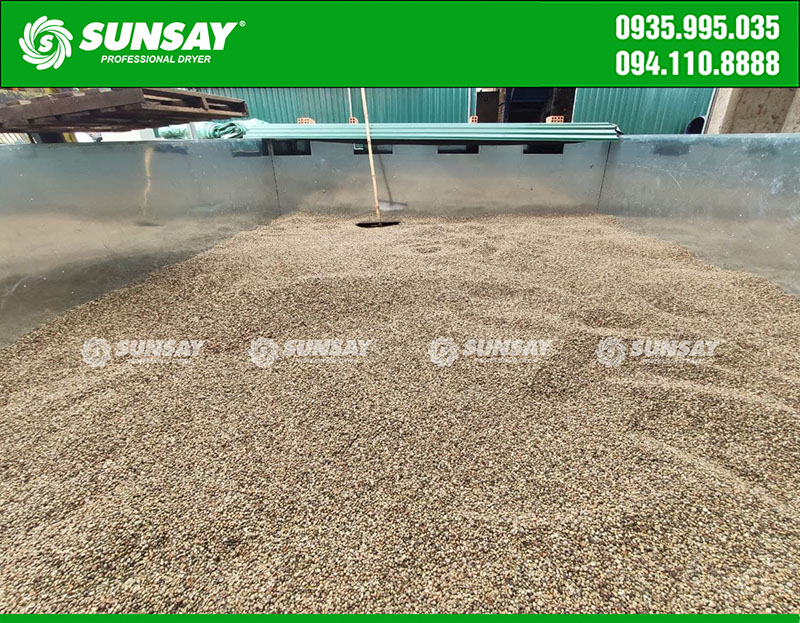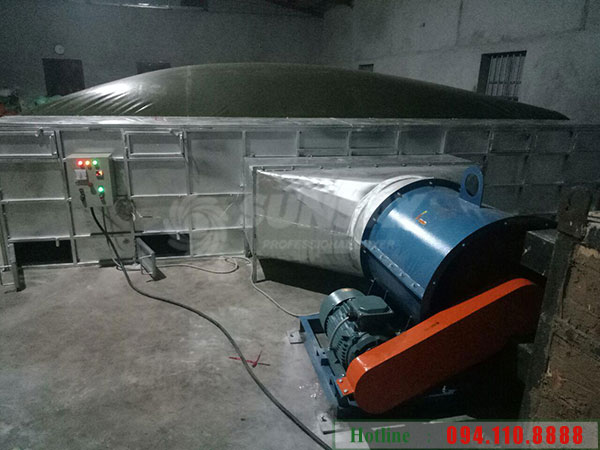 Where to buy cheap coffee dryer?
For any need for advice and quotes for cheap coffee dryers, please contact Tel (Zalo): +84 94 110 8888 we will support in the most detailed way.