The IC-080FC 4-tray mini quick freezer is a new processing solution in Vietnam but has been applied in the world for a long time. Fast freezing will increase the value many times and help preserve the product for up to several years without worrying about price pressure and selling out of season.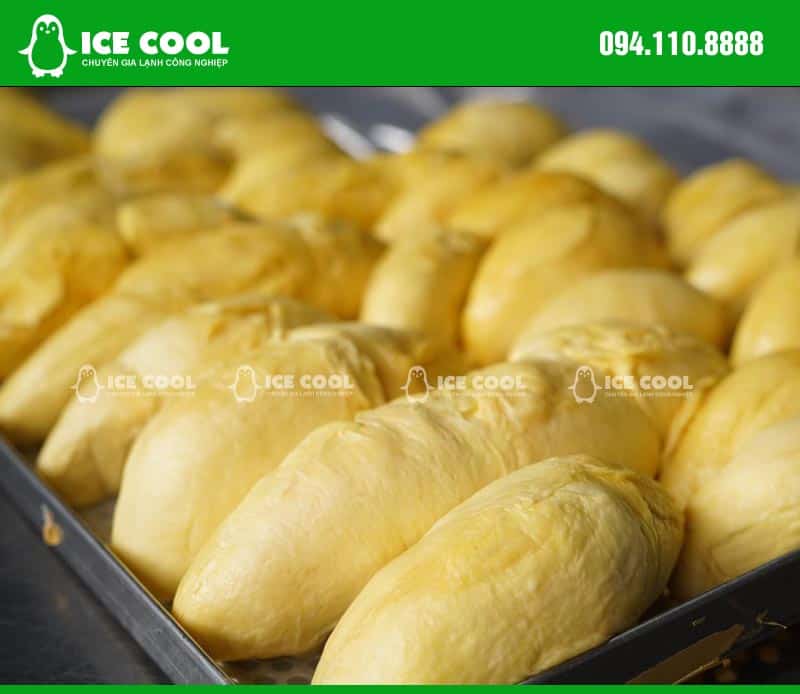 Outstanding features of 4-tray mini quick freezer
Using a 4-tray mini quick freezer can easily keep the highest quality for frozen products.
– Increase the storage time, take the initiative in harvesting and processing
– Diversify new products with different uses of fresh fruit
– Can be sold out of season
– It has been processed, so it is easier to export than fresh fruit
– Reduce shipping volume
Where to buy a quick freezer?
ICE COOL Vietnam is a unit specializing in manufacturing and installing the current 4-tray mini Quick Freezer. We provide all equipment, production line technology and manual handover and operation instructions for business owners and manufacturing plants.
With many years of experience in the business of civil and industrial fast freezing machines. Any need for advice, investment, installation of durian quick freezer or other products. Please contact ICE COOL Vietnam at:
Hotline: 094 110 8888 for free and most thoughtful advice.
Or you can leave a comment below this article, we will contact you right away!