Supplying 30 trays food dryer in Nghe An for Nghe An Seed Joint Stock Company
Dryer SUNSAY Clean room standard.
The parts are made entirely of 304 stainless steel to ensure food safety and hygiene.

The drying trays can be easily disassembled, loaded with drying materials and easy to perform cleaning of the oven.

The trays are perforated or below according to customer requirements, ensuring that the drying gas is in full contact with the material, without the need to rotate the drying material, but the product still reaches the required uniformity.

Automatic control: drying temperature, drying time, cooling time, automatic cooling of the machine and stopping the machine when the drying batch is completed.

Touch screen control, drying cycle storage function.

The material can be plasticized or dried according to the temperature and drying technology.
Photo of 30 trays food dryer in Nghe An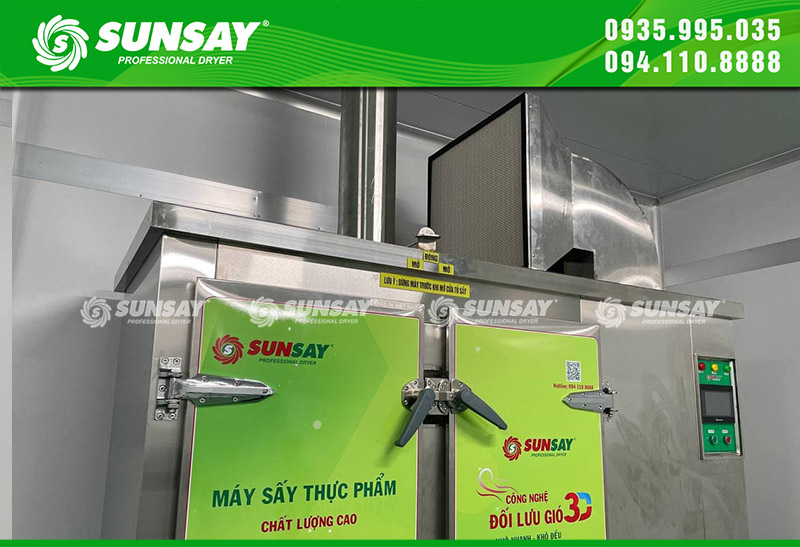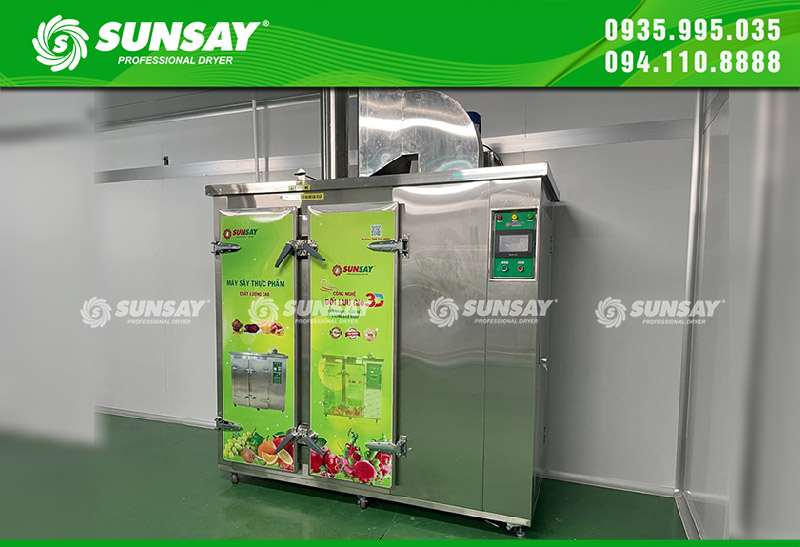 For any need for advice and quotation of 30 trays food dryers
and
dryers in Nghe An, please contact Tel (Zalo): 094 110 8888 or SUNSAY we will support in the most detailed way. .