The 15 ton wood chipper is a line of industrial wood chippers that use a lot of acacia wood chipper. wood cover into chopped wood. Wood chipper GREEN MECH is a unit specializing in providing wood chipping equipment for factories in Vietnam. GREEN MECH introduces the 15 ton wood chipper which has been used extensively over the years.
Why choose a wood chipper 15 Ton GREEN MECH
✅ Easy and quick tool change thanks to the ergonomic design.
✅ The outstanding feature of GREEN wood chipper is inherited Japanese technology and made in Vietnam, so the price is good.
✅ The shaft system and the knife rack are made of high thickness, creating great inertia and are optimally dynamically balanced to reduce the pulling power of the hash motor.
✅ The high chip nozzle is optimally designed, can spray directly on the car and adjust the spray angle of wood chips.
✅ The wood chipper is imported directly with high durability.
✅ GREEN MECH 5 ton wood chipper saves 30 – 45% compared to other conventional wood chippers on the market.
✅ 100% new smart electrical system originating from each of the more reputable industrial electrical equipment manufacturers in the market.
✅ The provided GREEN MECH wood chipper can be driven by two Diesel engines and an electric motor, which is convenient for easy operation.
Picture of 15 ton wood chipper GREEN MECH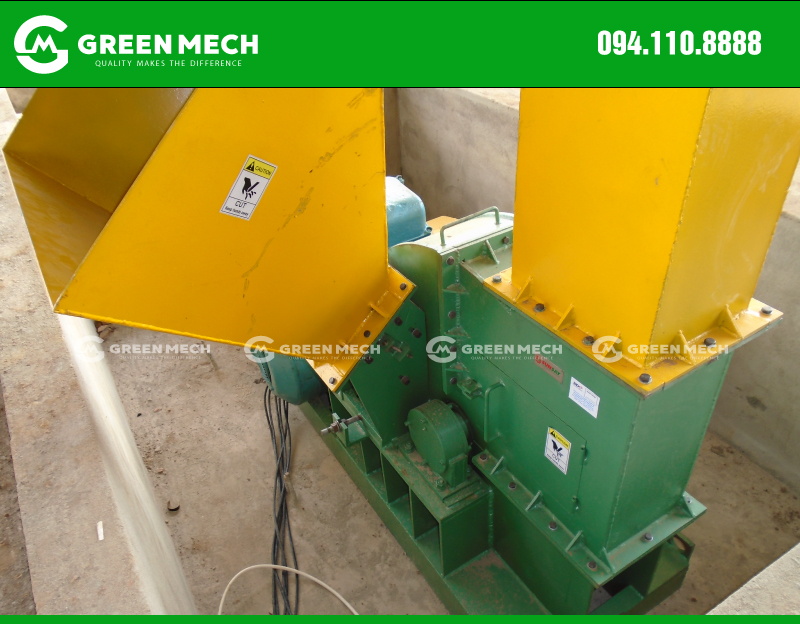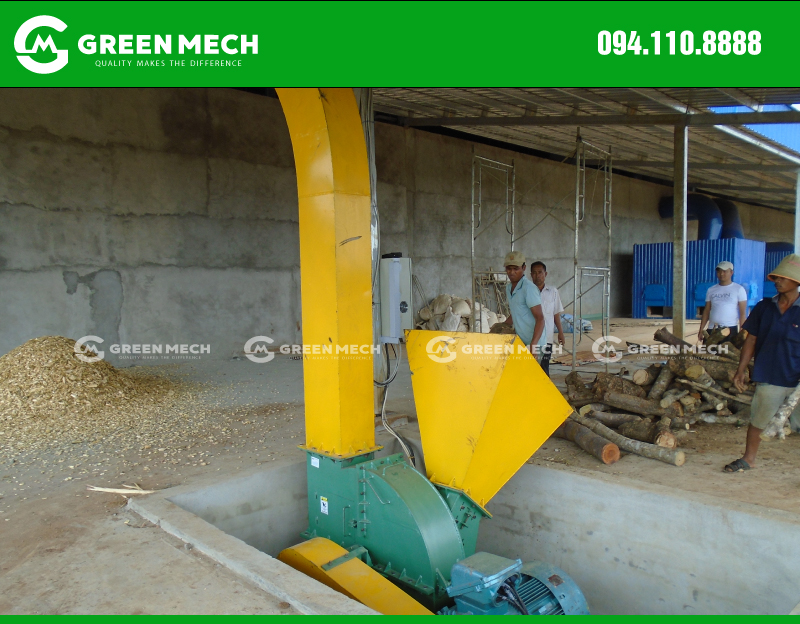 Video of 15 ton wood chipper GREEN MECH
Wood chipper 15 Tons GREEN MECH wood chipper to make wood chips for wood burning furnace installed in Cambodia
The 15 Ton wood chipper is installed with the export wood chipping line in Phu Yen.
How much is the price of a 15 ton wood chipper?
GREEN MECH wood chipper is designed according to industry standards with reasonable price, GREEN MECH Vietnam brings you a completely new, time-saving solution. The GREEN MECH wood chipper is absolutely worth your investment and use for a long time, bringing the best efficiency.
Where to buy 15 ton wood chipper?
GREEN MECH wood chipper is a product researched and manufactured in Vietnam based on Japanese technology by engineers with more than 15 years of experience specializing in exporting woodchips and suitable for all kinds of wood. grown in Vietnam.
The mission of the GREEN MECH wood chipper is to improve the processing value of forest products, contributing to solving the post-processing stage of the forestry industry. GREEN MECH wood chipper ensures standards of quality, safety and efficiency.
The 15 ton wood chipper produced by GREEN MECH is provided in a 5-step process as follows:
✅ Step 1: Receive the customer's request to invest in a wood chipper.
✅ Step 2: Advice on choosing a wood chipper suitable for the needs and requirements of customers.
✅ Step 3: Design the layout of the 15 ton wood chipping factory.
✅ Step 4: Build a 15 ton wood chipper at GREEN MECH Vietnam's factory
✅ Step 5: Install the 15 ton wood chipper on site, operate, hand over and instruct customers to use the GREEN MECH wood chipper.
Wood chipper is a machine that works with very high intensity, some cheap wood chippers may not meet your expectations and quickly become a pile of scrap. When you want to invest in an effective wood chipper, contact GREEN MECH to choose a quality and good price wood chipper.
Liên hệ tư vấn Yêu cầu gửi báo giá
GREEN MECH wood chipper offers a completely new and time-saving solution, reducing investment costs for users, bringing high economic efficiency.
For detailed advice about GREEN MECH wood chipper, please contact Hotline (Zalo): 0935.940.886   or call center: +84 94.110.8888 for best support.