The
Sawdust crusher GM-150SM
is suitable for high-quality mushroom growing model, the sawdust produced from the GREEN MECH sawdust mill meets high requirements in terms of product size and quality, making the process of making mushroom embryos easy. Easy, accurate and fungal growth with fungal embryos from a source of quality sawdust.
What is sawdust?
Sawdust is an organic material derived from typical plant biomass in our country. Sawdust is mainly from rubber wood and Melaleuca wood, they are very small in size < 5mm. Sawdust has 2 types, granules from sawmills, sawdust mills and fibers from hammer mills, and sawdust from threshers of uneven size, used only as fuel. In the past, sawdust was considered as a kind of natural waste, but now, sawdust is a raw material for production with high economic value.
What is the application of sawdust?
Currently, sawdust is purchased, transported and processed into many products of high economic value, bringing many business opportunities. So do you know what sawdust is used for? Depending on the purpose and needs of use, sawdust has many different applications. Here are common uses of sawdust in industries that you may need to know:
Application of sawdust in green energy production industry
Sawdust is the main source of raw materials in the processing and production of biomass products used to generate the most potential energy today such as D90 sawdust firewood or export wood pellets.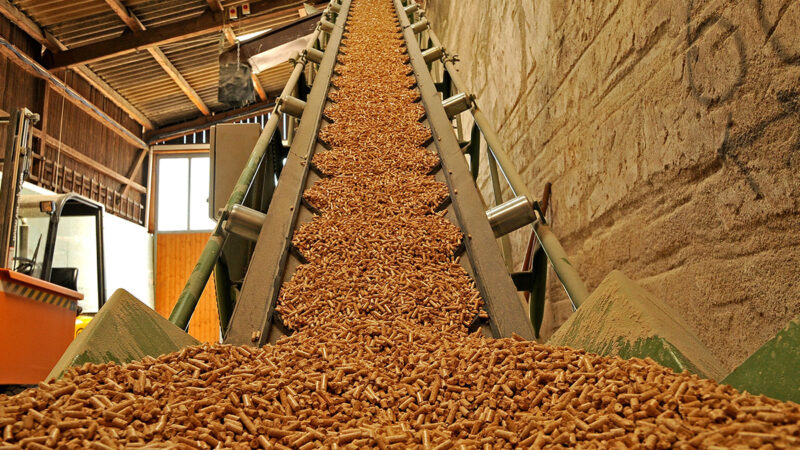 Raw materials used to produce wood pellets, wood pellets, and wood pellets are 100% sawdust. Sawdust, after being purchased and brought to the wood pellet and wood pellet processing workshop, through a modern and closed production line, will turn into solid wood bars and pellets with a high combustion temperature of 4,200 Kcal or more. up. In particular, wood pellets or wood pellets are produced 100% from sawdust, so they must ensure safety standards for users' health, and at the same time, with extremely low ash < 2% to limit ash generated when burning. , helping to better protect the environment.
Application of sawdust in livestock industry
The rather preeminent pet care model in recent times is lining the barn with mixed sawdust. In this industry, the role of sawdust is somewhat more direct. Specifically, sawdust is purchased or produced using a GREEN MECH sawdust mill and a SUNSAY dryer to ensure a healthy, moderate moisture content and go through the packaging process before being put on the market.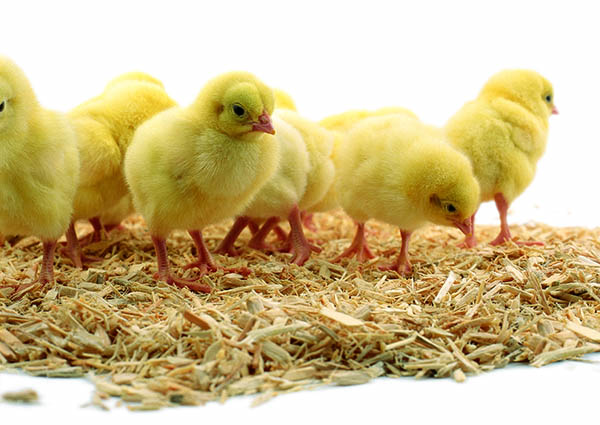 After buying refined sawdust, farmers will bring it back to apply this biological breeding model with sawdust to help reduce labor in cleaning the barn, treat waste well, and overcome environmental pollution. and significantly reduce the rate of livestock disease compared to previous farming methods
Application of sawdust in fertilizer industry
Sawdust is also used in many mushroom growing models such as reishi, straw, shiitake, cat fungus… Mushrooms grown on sawdust provide high quality and ensure food safety and hygiene.
In addition to many significant effects in the two energy industries, the livestock industry, and the cropping industry, sawdust is also one of the "panacea" of the fertilizer and farming industry.
Sawdust after being used for the mushroom industry can be used as crop fertilizer to help plants grow faster and healthier.
Introduction of sawdust crusher GM-150SM
– Sawdust crusher GM-150SM is a device to grind / grind directly from wood into sawdust, without going through the chopping stage. Sawdust after grinding can be used as fuel, used in farming or as a raw material for the sawdust pelletizing line.
– Green Mech crusher is suitable for many types of materials: tree wood, stick wood, cover wood, domino with all moisture.
– The system automatically feeds and releases sawdust, reducing operating labor costs.
– Saving electricity, the crusher uses hydraulic technology, saving up to 70% of energy costs compared to the old technology.
Highlights of Green Mech . sawdust crusher
– Easy control: Automatic or manual.
– Hydraulic motor works stably.
– Up to 1000 hours of grinding knife life.
– The leading technology in Vietnam for grinding wood into sawdust.
– Sawdust mill GM-150SM achieves a capacity of 1 ton/hour for fresh logs, 500kg/hour for plywood and veneer.
Pictures of sawdust crusher GM-150SM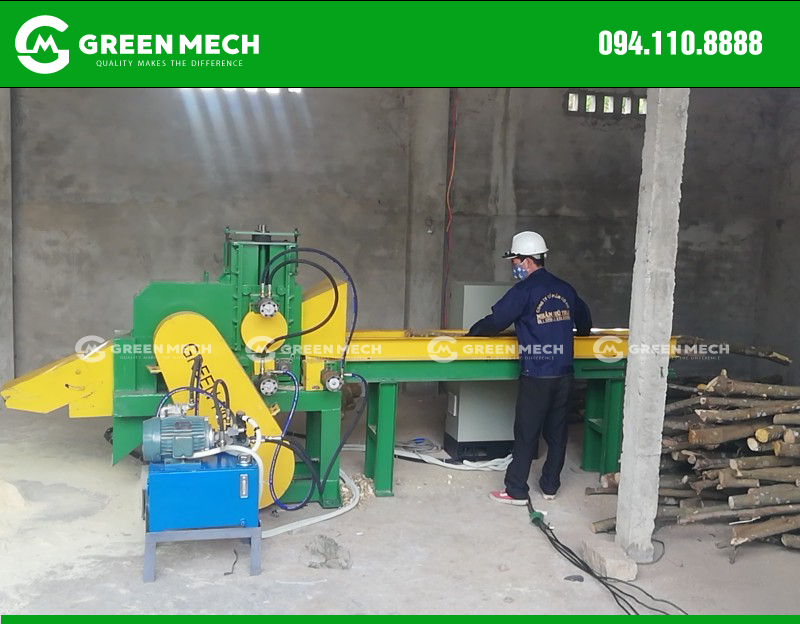 Customers use sawdust crusher GM-150SM
Video of sawdust crusher GM-150SM
Prestigious supplier of sawdust crusher in Vietnam
GREEN MECH company is a professional supplier of sawdust crusher from Vietnam for wood processing factories, sawdust production units.
The GREEN MECH sawdust mill is one of the most selected sawdust mills for sawdust production over the years.
GREEN MECH sawdust crusher is a product researched and manufactured in Vietnam based on Japanese technology by experienced engineers and suitable for wood grown in Vietnam. The mission of GREEN MECH is to improve the processing value of forest products, contributing to solving the post-processing stage of the forestry industry.
GREEN MECH sawdust crusher ensures standards of quality, safety and efficiency.
In addition to sawdust crusher, you can refer to other wood crusher lines of GREEN MECH.
If you are looking for sawdust crusher supplier, please contact us. GREEN MECH Vietnam is looking forward to cooperation.
Máy nghiền mùn cưa GREEN MECH
GREEN MECH always offers reliable quality and excellent after-sales service of sawdust crusher which makes us gain a lot of trust from our customers.
Quotation of sawdust crusher GREEN MECH
Sawdust crusher is designed according to industry standards with reasonable price, GREEN MECH Vietnam brings you a completely new solution, saving time and electricity costs. The GREEN MECH sawdust mill is absolutely worth your investment and use for a long time, bringing the best efficiency.
Sawdust crusher GREEN MECH Vietnam is always ready to advise and support on how to choose the right wood crusher, design a wood crusher plant and provide quality sawdust production technology transfer, bringing to the most suitable and effective solution.
For detailed advice on GREEN MECH sawdust crusher, please contact Hotline (Zalo): 0935.940.886   or call center: +84 94.110.8888 for support.