Indirect burner for dryer heat It is a type of drying oven that uses steam from the fuel combustion chamber to heat the drying chamber through a heat exchanger.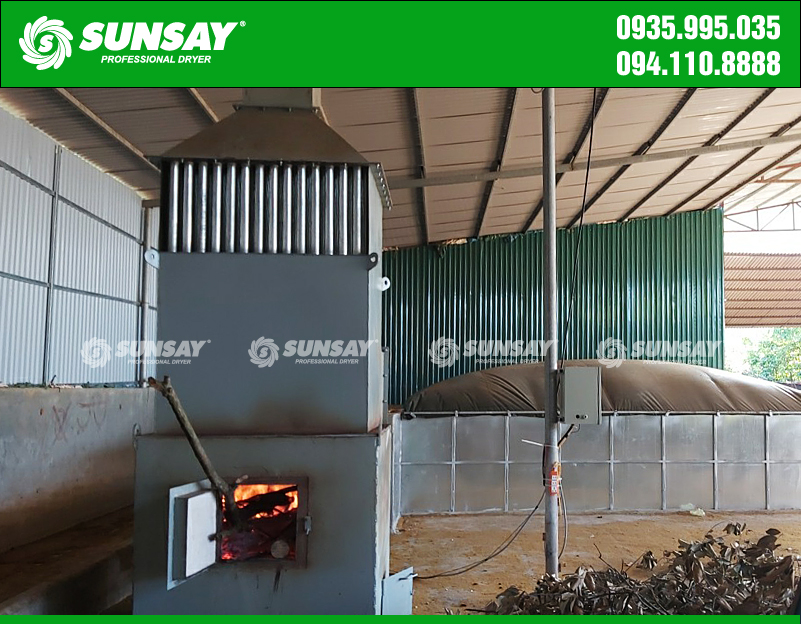 Advantages and disadvantages of Indirect burners for dryer heating
Advantages:  The kiln structure is simple, easy to use, low construction cost, suitable for small and medium-sized production facilities, diverse fuels, low fuel costs.
Disadvantages:  Difficult to automate, difficult to adjust the temperature in the drying chamber, labor intensive to burn and direct the kiln.
Contact consultant, design system of agricultural drying house, horizontal dryer SUNSAY, customers please contact  Hotline: +84 94 110 8888 for detailed advice.